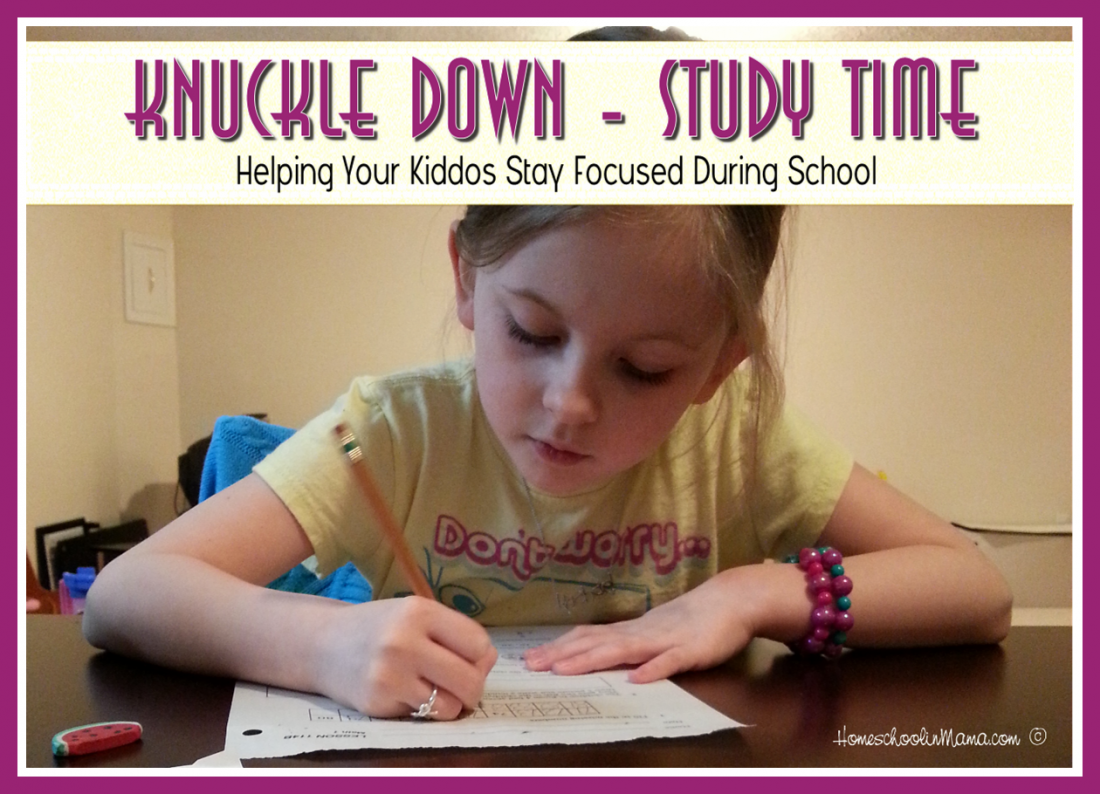 Knuckle Down – Time To Study
Lately our homeschool has been a bit chaotic!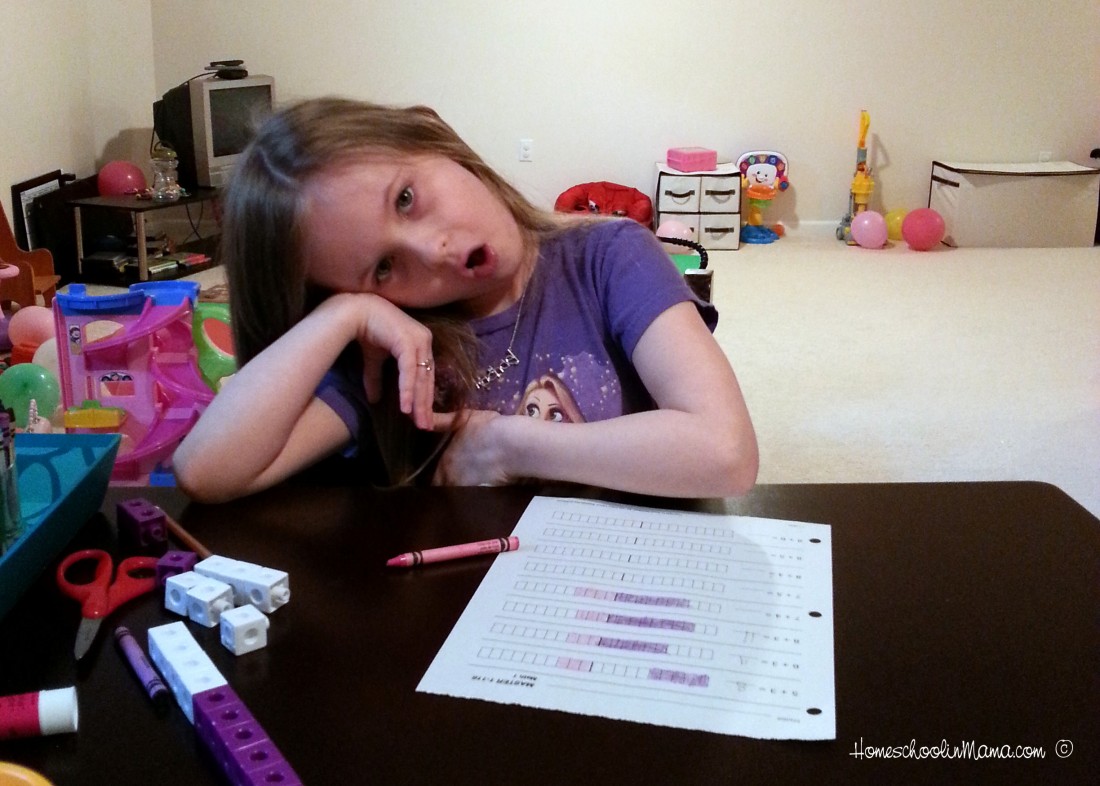 Roo has been having a very difficult time focusing on her school work which started to make her fall a little behind.  Now this little Tatter Tot is most definitely the biggest reason her attention fades away from her school work.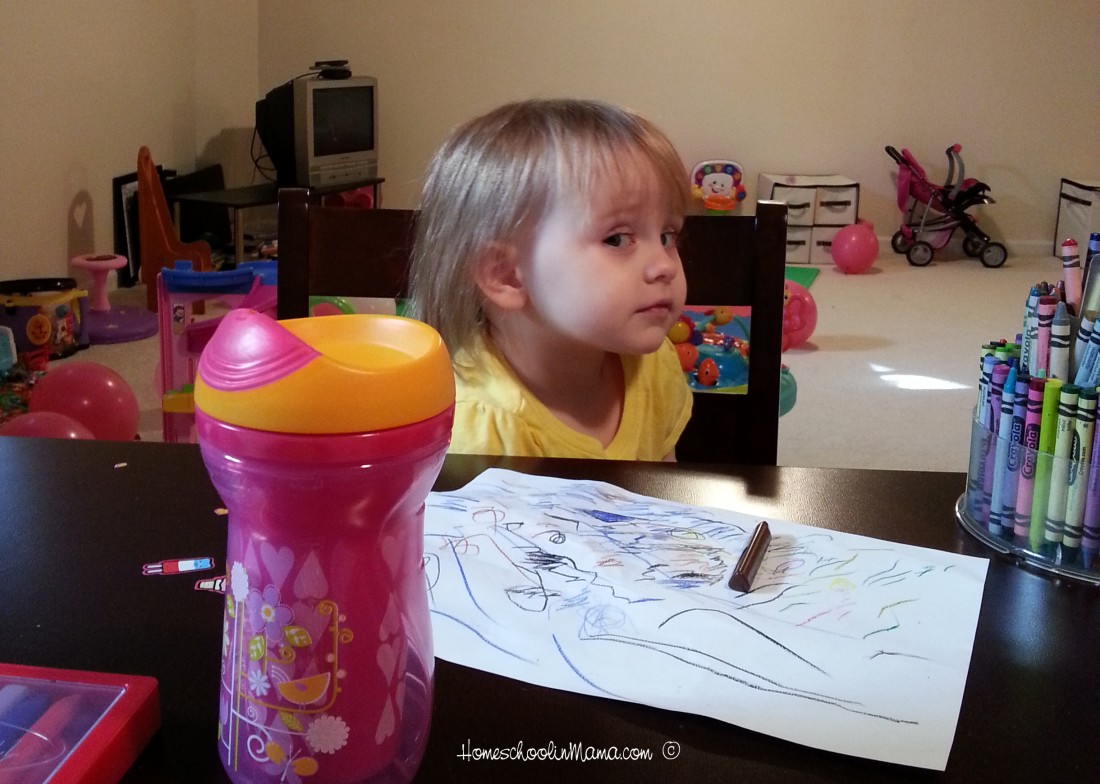 I admit she truly does make it difficult to focus at times – I mean look at her!  Hahaha!  She's only 2yo so you have the typical tantrum here and there.  Mostly though she needs a lot of attention and not just from me.  She wants – no – demands her sisters attention just as much (she just loves her big sister to pieces)!  So, while I work more with Boo and try to keep her busy –  Roo  need to learn how to block her out at times.  Or at the very least regroup more quickly when she does feel the need to jump in with her little sisters antiques.  Taking 45 min for one worksheet is just not going to work here – we need to actually complete our school days.
So we started a "5 strikes your Kindle is gone" rule for school time!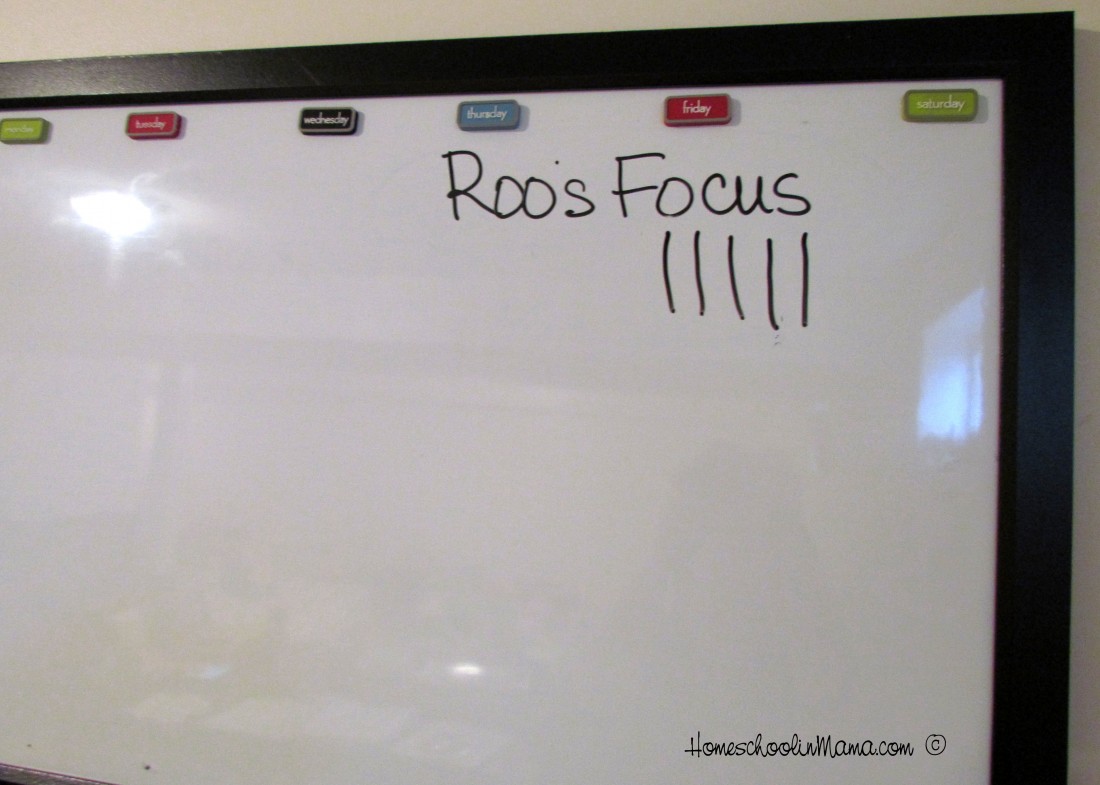 Now I know this may seem harsh to some but I'm truly not doing this to be mean at all.  Her Grandparents gave her a Kindle for Christmas this year and it has been a huge hit.  So I thought this would be a great way to encourage her to stay focused (or quickly regain it) and with out all of the arguing that has been taking place.  When she loses focus, and I mean really loses focus, then one tally is taken down.  There is no yelling, screaming or crying and I am not doing it because I'm upset.  It's a calm "Okay, you've lost your focus so one tally is down.  Now it's time to work hard to earn it back."
When she shows that she is truly paying attention, or is making a great effort to, she can earn a tally back on the board.  When the end of the school day comes and she has all of her tally's still, then she may use her Kindle that afternoon.  But if all of the tally's are gone, she has to go old school and play with toys for the day.
This way we are taking it day by day and not stretching disciplines out way longer than they should be.  The first day this was implemented Roo lost her Kindle for the day.  The second day, the same.  Third day she only had one tally taken down for the day and it's been the same for the last two weeks.
But you know me.  This just written on the dry erase board was just way too boring for our school room.  So…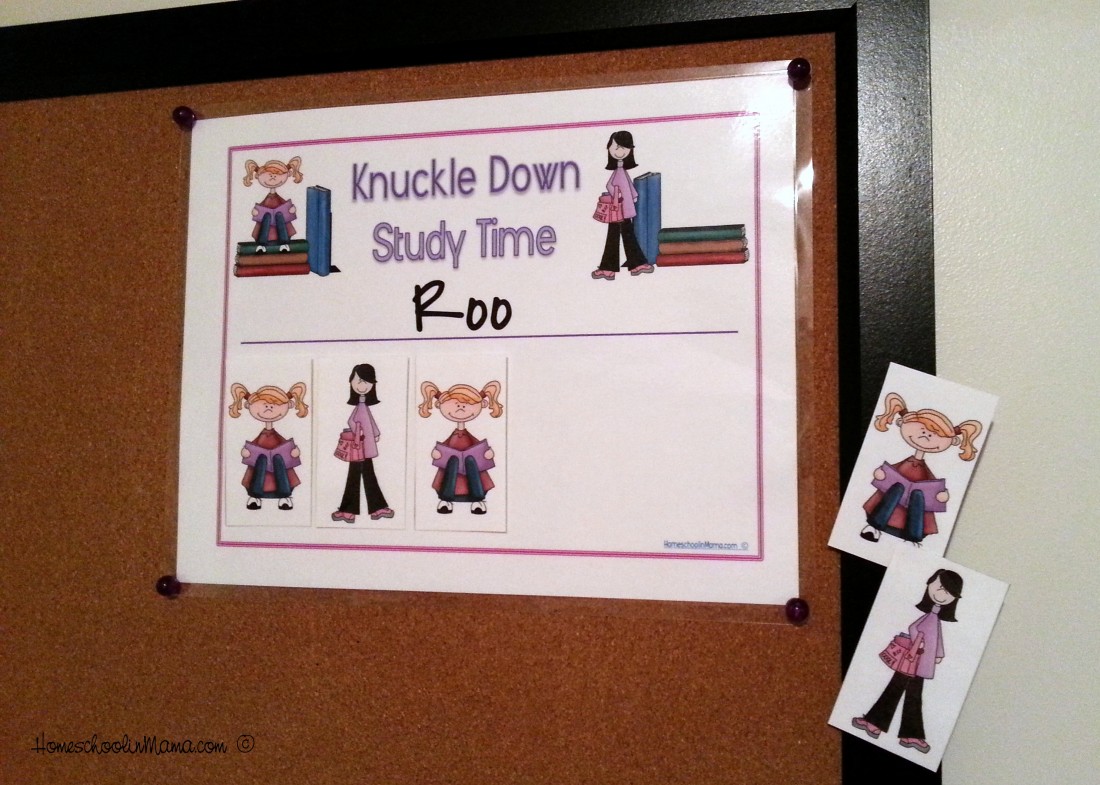 I just had to created something fun and colorful.  Isn't it cute?  This also keeps it from becoming a major deal for Roo – she's way more into keeping all her girls up on her chart!
I've created two different charts and tally's for you – a girly one and a boy one.
Just click on the images to download your own copy of these fun charts!
Thanks to Scrappin Doodles for the super cute images: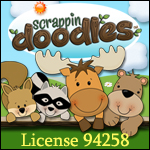 Love Life, Love God, Live For HIM…