The links in this post contains affiliate links and I will receive a small commission if you make a purchase after clicking on my link.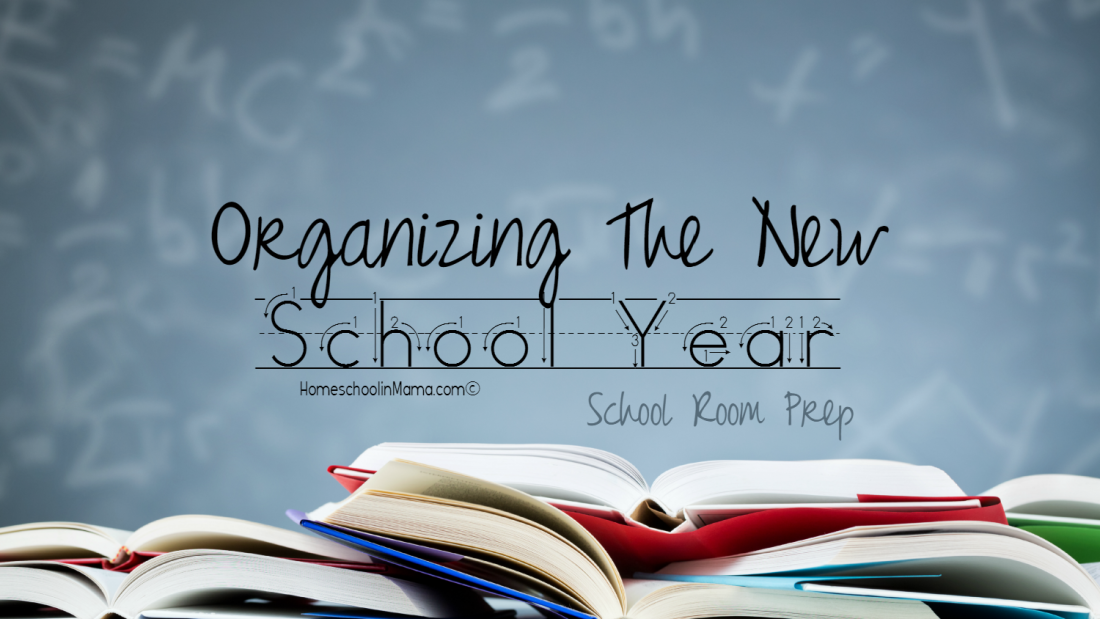 Organizing The New School Year
School Room Prep
So far in this series we've covered:
Now we're on to – School Room Prep!
If you follow me on social media you know that we just moved not quite 2 months ago.  So our school room just may look a little like this right now.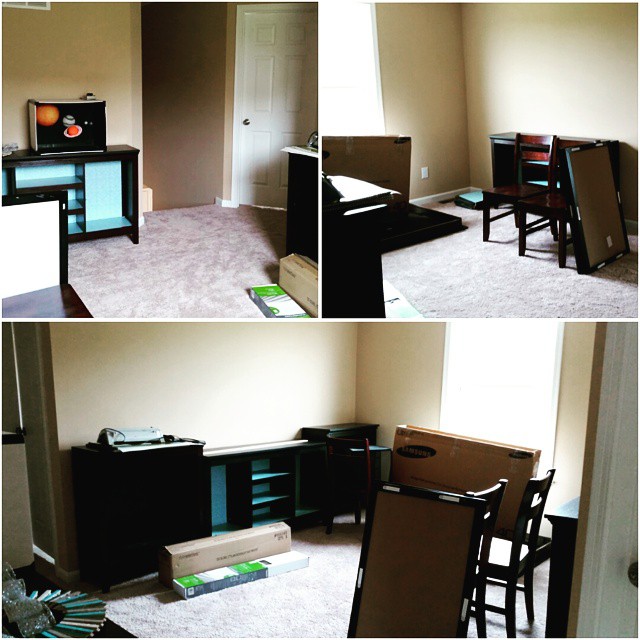 So, no, we are not organized in there yet but we're getting there and I will be sharing our homeschool room when it's all finished up.  Here are a few tips that I use to get our school room all prepped and ready for the new year!
Designate and organize your shelves.
Decide which section of shelves are for which child.
Organize each child's books by subject and then the order you will need them.
Label away!  I print out my subject labels (free download below) on card stock, laminate, cut out, and then use poster putty to attach on shelves.
Supplies!  You're going to need supplies!
As you're working on your lesson plans keep a running list of resources/supplies you will need.
In the download below you can organize it by subject, resource/supply and date needed.  Supply check off or cross out as you acquire the item.
Planning one month at a time helps you with your budget for school supplies.
Have some fun – Decorate!
Homeschool = Fun School!  Start with your school room.  Learning is supposed to be fun.  Keep it bright, colorful and cheerful.
I have a download for you that I hope will help you in your school room prep time.  I've included labels for your shelves and a resource/supply list for you.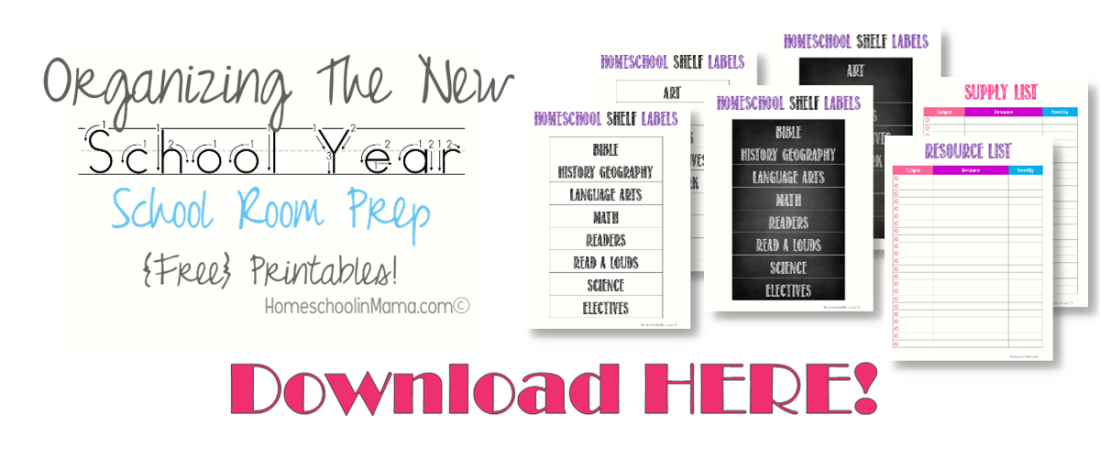 Love Life, Love God, Live For HIM…