Organizing The New Homeschool Year
Letters of Intent
Welcome back to the series Organizing The New Homeschool Year! So far we've talked about reviewing your previous year and choosing curriculum. Now it's time to let our schools know that our kiddos will have the opportunity to learn in a fun and exciting venue – at home.
Letters of Intent can be tricky because the rules change from state to state. I thoroughly encourage you to join HSLDA to keep you up to date on any and all changes happening in your state. But at the very least please check out their website to see what your states laws are for homeschoolers.
Here in Kentucky we are only required to send a Letter of Intent to the County and the specific school your child would be attending. These do not need to go into detail as to every little thing you will be doing. They are meant to serve as a notice of your intent to educate your own child.
Here are a few "best practice" ideas for your letters of intent:
Mail one copy to the school your child would be attending and one copy to the board of education.
Use one letter per child you are homeschooling. If they would be attending the same school you can use the same envelope but one letter per child works best for their records (and yours).
Always mail certified and require a signature! You never know if you will need to prove that you sent your intent letters in.
Mail your letters out 10-15 days prior to the first day of school (the public schools start date).
Keep a copy of the letter stapled with your certified signatures. I have a file dedicated just for these letters.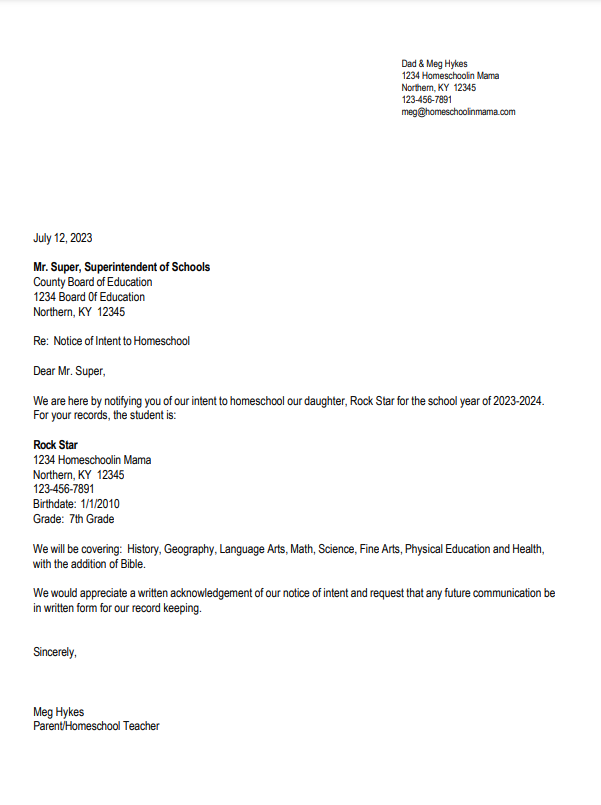 Subscribers, I have an editable download for you of the letter of intent I personally use. Feel free to use this for yourself, but PLEASE make sure you check out your state laws for homeschoolers before using them. Know your laws!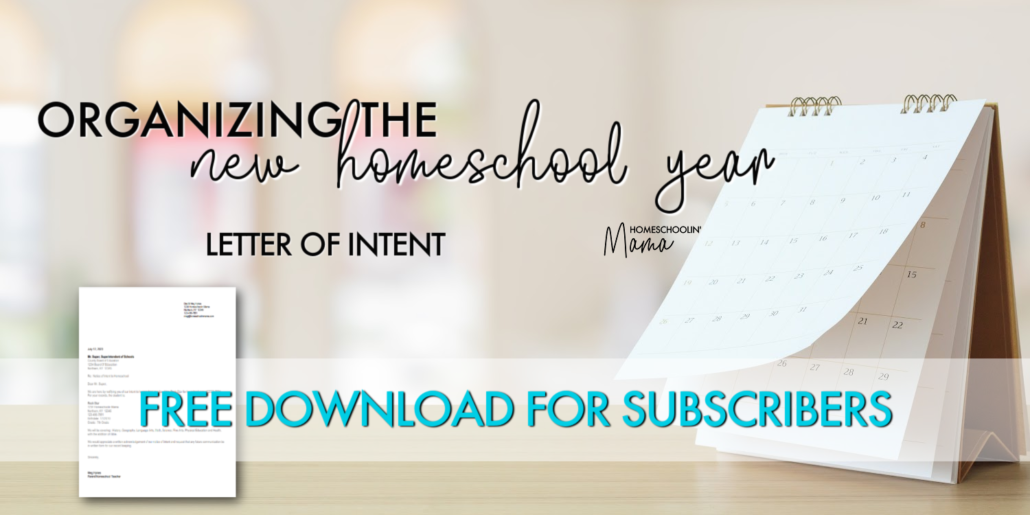 Join me tomorrow as I share about Planning Your Homeschool Year for your family. Plus – check out the entire series here. Be sure to subscribe so you don't miss any of these upcoming articles: Subscribe to HomeschoolinMama.com
Love Life, Love God, Live For HIM…