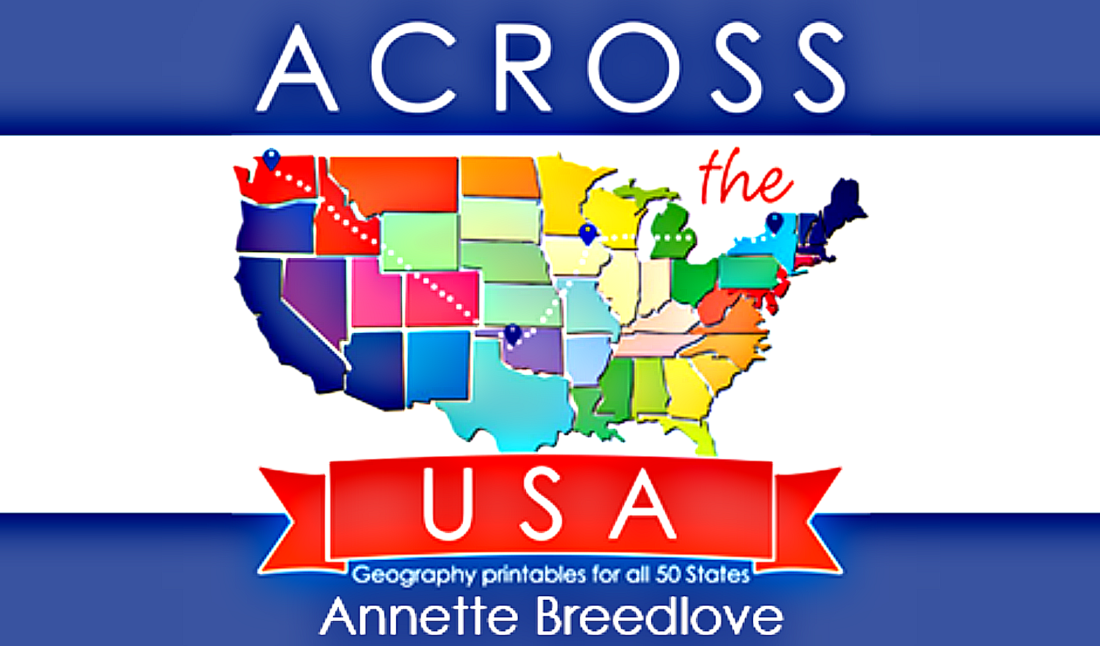 Amazing Geography Curriculum – Across The USA
Do your children hate Geography?
Do they know all 50 states and their capitals?
Can they find them on the map? Boring you say? Tedious? What if I were to tell you that learning about the 50 states can be fun and exciting? What if I were to say you students can learn a little history about all 50 states, their location on a map and some fun facts and more all in one simple, easy-to-use curriculum?
It is possible to learn geography and history of all 50 states without tears and moaning!

Introducing: Across the USA
Across the USA is a brand new curriculum designed to take away the 50 States Geography & History blues. This 648-page book will make it easy and simple to cover each state for children ages PreK-6th grade.
This easy-to-use, self-paced curriculum is ready to use as soon as you download it! Once downloaded, you just need to print the materials for your students and you're ready to go. The only extra supplies you will need are pencils, scissors and crayons or colored pencils. You may also choose to laminate some of the pages for continued use.
Included in this Curriculum
In this curriculum, each student will study the states according to five regions – Northeast, South, Midwest, Southwest and West.
Each region includes regional questions based on state symbols, regional map for labeling, states shadow matching/memory cards, state flag cards in both color and black & white, state flower shadow matching/memory cards, state bird shadow matching/memory cards and state name cards. Each state also has a poster page, a brief history and nine coloring pages of state symbols. After students have completed the study of all five regions, they can use the printables in the appendix to quiz themselves. The appendix includes questions about the state birds, state flowers and state trees as well as a blank map of the United States for identification. Also included are a blank poster page and four blank notebooking pages. Don't know how to use this curriculum? No worries!
I have included a simple Introduction and How to Use this Curriculum with an Overview of the Lessons at the beginning of the curriculum. While there is no wrong way to use this curriculum, I simply tell you how we use it and give you examples for your own usage.
You will enjoy the Coloring Across the USA workbook with 150-pages of state coloring sheets.