WAITING ON GOD'S TIMING
Why is this so difficult? Waiting on the Lord…We know He shows up and shows out! He's proven this time and time again in our lives. When the moment we feel the wait, we begin to doubt.
Recently, I had the absolute privilege of speaking at my church's women's breakfast. This event is very special to me. It's the first event I attended at a very "new to me" church. I believe we had only been to 2 (maybe 3) Sunday services, and each time the pastor mentioned the upcoming women's breakfast, I felt this tug. "You should go. Get plugged in! Make some new friends." Then I had the social media stalking come (finally in a good way, not the "remember that sweater you thought about buying? Here it is!"), and the post the church shared about it seemed to be in my feed daily.
But how intimidating. Showing up to a breakfast, full of women I don't know, who are all the best of friends already. So I can what, sit in a corner by myself eating a muffin?? But that small voice got louder. Pushier. And I didn't feel I could ignore it. That voice, God, telling me it was time to expand my "friends zone" outside of my awesome homeschool mamas. This church was our new home and I needed to make it "feel" like home and this is where it would start.
So I went. When I tell you these ladies were the warmest group of women, I think I'm underselling them. Women, of all ages and backgrounds, talking with me, sharing with me, as if we've been friends for ages. I've never felt this instantly. When I walked in the door after our delicious time together I said, this church is truly our home.
That was just over a year and a half ago and I haven't missed a breakfast since. So, when the organizers asked if I would be willing to talk, share my story or just a topic I feel close to, I didn't think I could say no. Scared again. But couldn't say no. Not to these ladies.
God's Timing – Not Mine
Now, what do I actually have to share about? My life is my homeschooling and this group of women, I believe only 3 or 4 of us homeschool. So that's boring to everyone else. I don't think my life is exciting or flashy. But just a few days later, God through another one of His "stop trying to control this and listen for me – wait for my timing" lessons in my life. I thought this is what I share. My life is a series of learning to wait on God's timing. I'm very hard-headed, a planner, and let's face I do like to have control as often as possible.
I started with my journey so far. How, in a 10-year time period, we lived in 6 states in seven years, had 2 children and 5 miscarriages, and began homeschooling. I shared that none of this was "my timing" and in fact, much of it was not something I ever saw myself doing EVER!
I spent a lot of these times pushing back at the Lord. Questioning whether He really did love me. Did He hear me at all? Did He even like me?? Why wasn't He listening? He knew what my plans were. I thought they were Godly plans. He should have been blessing them, not squashing them.
As difficult, and angry, as those times were to go through, I can now look back and see God's timing in all of it. His perfect plan for me. I am so grateful He doesn't just say yes to all of my plans. I see what He has done in my life, my family's life, people around me. He truly is awesome and His love for us is evident when we are willing to open our eyes and hearts to Him and let Him lead.
I also shared my "top 5" Bible Verses when I struggle to remember to wait on Him. I thought I would share them with you as well.
Wait for the Lord; be strong, and let your heart be courageous. Wait for the Lord.

Psalm 27:14
Trust in the Lord with all your heart, and do not rely on your own understanding; in all your ways know him, and he will make your paths straight.

Proverbs 3:5-6
The Lord is good to those who wait for him, to the person who seeks him. It is good to wait quietly for salvation from the Lord.

Lamentations 3:25-26
What is impossible with man is possible with God.

Luke 18:27
But I will look to the Lord; I will wait for the God of my salvation. My God will hear me.

Micah 7:7
These speak to me. They work as beautiful reminders of God's love for me and that He doesn't need me to be "in control" and running the show. He needs me to let Him show off and show His absolute love for me.
If you'd like to keep these verses close to your heart. I did create a little printable for the women's breakfast, with these verses on cards (and of course something to color on the backside because of my love for all things coloring pages). If you'd like to download the pdf please do! They fit nicely inside your Bible, on your fridge, nightstand or desk. Anywhere, for personal check-in with God throughout your day.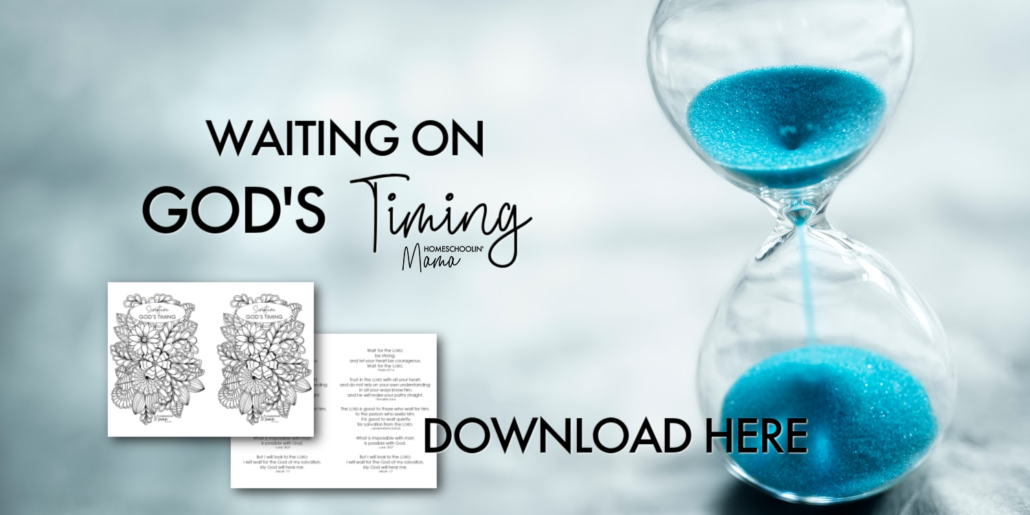 Love Life, Love God, Live For HIM…