Hello! My name is Angela and I blog at Teaching Mama. I have the awesome privilege of staying home with my two little boys and we do a lot of play-based learning. Today, I'm excited to share with you why sensory play is an important part of learning.  You've probably heard of sensory play, but did you know that this type of play is very beneficial for children? From birth, babies learn about their world using their 5 senses: seeing, smelling, hearing, feeling & tasting. As they grow, children's senses are their most familiar and most basic way to explore and process new information. Sensory play enhances learning through hands-on activities that stimulate the child's senses. This is a great way for children to explore the world they live in!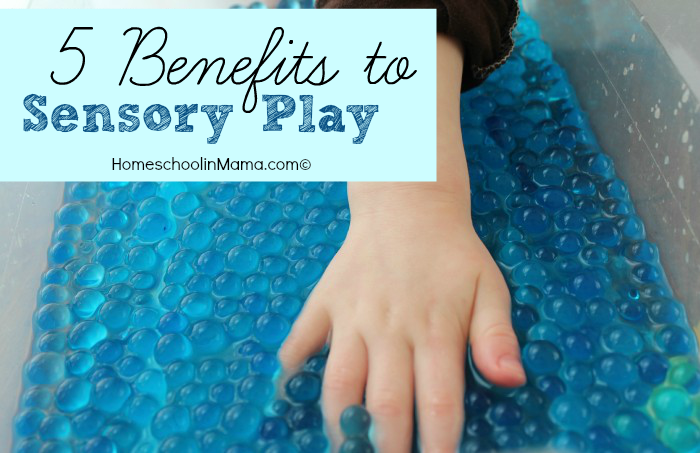 Here are 5 reasons why sensory play is beneficial:
Research shows that sensory play builds nerve connections in the brain's pathways, which lead to the child's ability to complete more complex learning tasks.
Sensory play supports language development, cognitive growth, fine and gross motor skills, problem solving skills, and social interaction.
This type of play aids in developing and enhancing memory
Sensory play is great for calming an anxious or frustrated child
This helps children learn sensory attributes (hot, cold, sticky, dry)
There are many sensory activities. Our favorites include cloud dough, play dough, sensory tubs, water beads, and shaving cream. For a list of sensory activities, you can visit my sensory play page.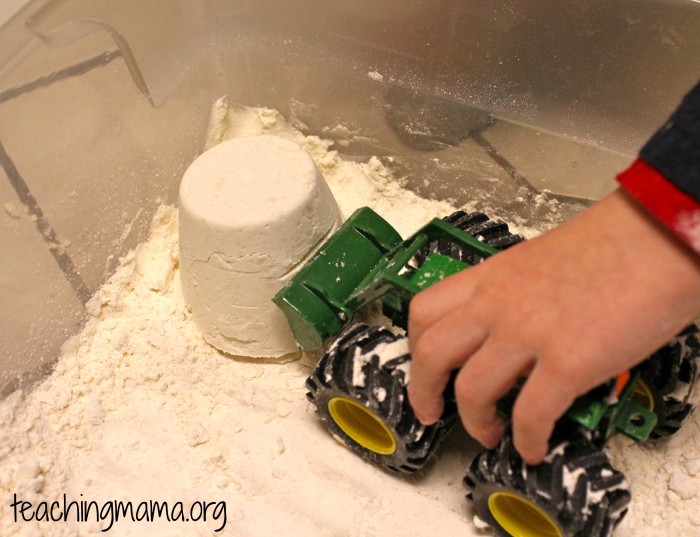 The best part of sensory play is that it provides an opportunity for every child to succeed. Children who struggle academically can find solace in sensory play. A simple act of running fingers through water beads is calming and therapeutic.
I hope you'll see the value of sensory play and try some activities with your little ones!
Angela is a married to the love of her life, Lane, and is a mom to two little boys, Troy (3) and Wesley (1). She is a former teacher, and a stay-at-home-mom. Angela is passionate about education and loves bringing learning to life through engaging, hands-on activities. She also enjoys crafts, DIY projects, women's ministry, traveling, and blogging at Teaching Mama.