Back To School Signs
Homeschool Days are just around the corner. The summer always flys by and if you haven't started your planning yet, you're probably about to.
I absolutely LOVE this time of year! New curriculum. New plans. Endless possibilities. And of course the fun First Day Of School photos!
Well, I mixed it up a little again this year and created new signs for us. There are 7 colors to choose from: pink, blue, orange, red, teal, purple, or black. All you need to do is subscribe to www.homeschoolinmama.com (just click the image below), you will receive a confirmation email with the zip file, and then download and print the ones you need!
If you're already a subscriber you'll find the download at the very bottom of your email for this post (you may need to click "view full email" at the bottom to see it).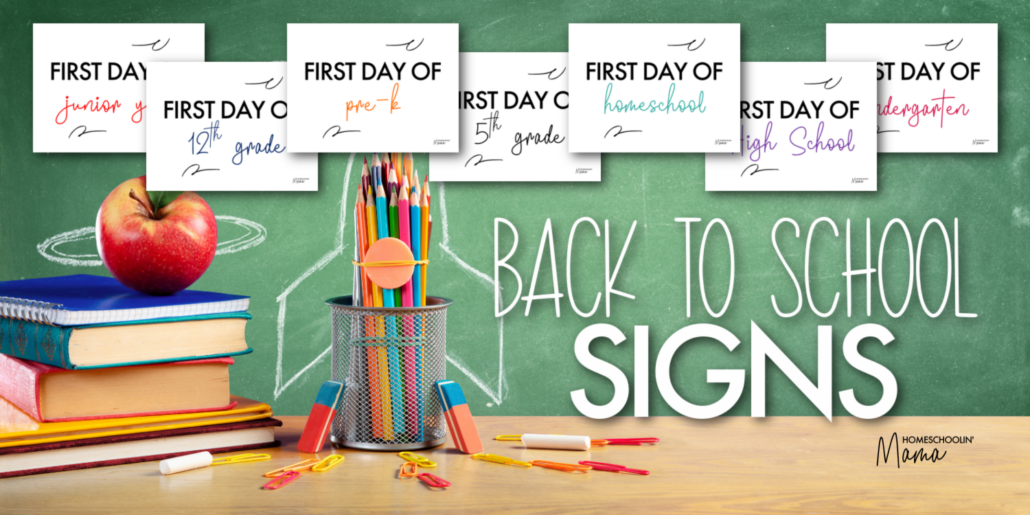 Share this with your friends! It's free for everyone. I only ask that you share this post and not the actual file for the printables.
Let me know how you use it and anything you'd like to see added. Share your images with #HSMama and #HSFirstDay – I'd love to see how you use it!
Love Life, Love God, Live For HIM…