Hello All You Homeschoolin' Mamas and Welcome!
I am so thrilled you've stopped by! I'm very blessed to be a Stay-at-Home Homeschoolin' Mama! It's wonderful and challenging all at the same time! Join me in sharing the journey of Home Educating our kiddos! Take a look around, visit our Sponsors and Affiliates and of course join in the conversations! If you're enjoying yourself, why not subscribe to my
eMail
and make sure you don't miss a thing? Love Life, Love God, and Live For HIM ~ Meg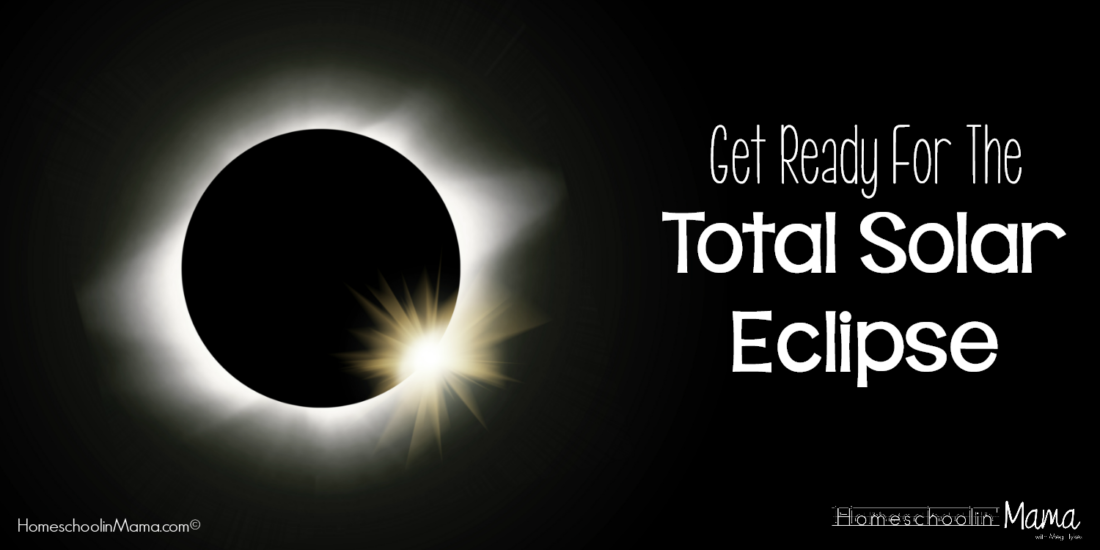 Get Ready For The Total Solar Eclipse 2017

As we're getting ready to start our official new homeschool year and all that goes with that (cleaning, organizing, planning, shopping you know the drill).  I realized I hadn't really given much thought to the whole Total Solar Eclipse coming up soon.  What kind of a homeschoolin mama am I?  lol
I started getting myself organized and I thought I would share with all of you the fun and educational things I've come across (just in case you haven't done anything yet either).
Mark your calendars – August 21, 2017 (times depending on your location) for the Total Eclipse of 2017!
Top 5 Articles On The Total Solar Eclipse:
Looking for those cool shades?  Well, that's why my little Bekah calls them.  You still have time to order some (these are all on Prime):
**These are super hot items and are going fast!  I will continue to update this page as items become out of stock!**
Sunoculars-Yellow with 8x the magnification of Eclipse Glasses:
5-Pack Premium ISO and CE Certified Lunt Solar Eclipse Glasses:
CE and ISO Certified Safe Shades for Direct Sun Viewing, (10 Pack):     
Solar Eclipse Road Trip: The Complete Kids' Guide and Activity Book for the Great American Solar Eclipse of 2017:
I hope this all helps you in your fun viewing of the Total Solar Eclipse on August 21st!
Love Life, Love God, Live For HIM…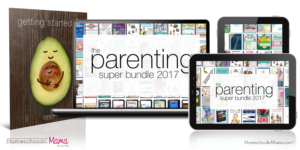 The Parenting Super Bundle 2017 6 Days Only As adults, we're pretty awesome at a lot of things. We tackle big challenges in our careers, our finances, and our health. Build impressive things. We write legal documents. Even manage teams and conferences and estates and classrooms. But when it comes to parenting, we often feel surprisingly unsure whether we know what we're doing at all. We love these kids of ours with a love so fierce and strong, and yet, {Read More}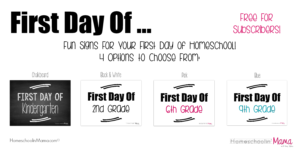 First Day Of Homeschool Signs Fun Signs For Your First Day of Homeschool Photos We all love taking those first day of school or homeschool photos don't we?  Some are super sweet with your kiddos hair and clothes just right.  Some are super fun with crazy bed hair and still in the pj's (I mean we are homeschoolers right)! No matter how you stage your first day of homeschool photos it's a fun way to watch your kiddos group up {Read More}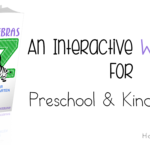 Apples to Zebras An ABC Workbook for Preschool and Kindergarten Starting kindergarten is a rite of passage for kids. But what if your child isn't quite ready? What if they just need a little more time to learn and comprehend their letters? What if they're not ready for full-on Kindergarten curriculum? Apples to Zebras is the solution! This simple and easy-to-print program allows children to start their own schoolwork, while maintaining a fun and interactive environment. I truly wish I {Read More}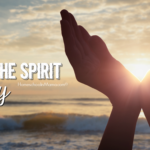 Fruit of the Spirit Joy Is wanting joy in our life selfish?  I've heard this many times and always thought it was strange.  Why do we question the fact that God wants us to find joy and hold it in our hearts? Maybe because so many people are finding "joy" in ungodly things.  Things of this world, not of God.  There are a ton of ways we can "find joy" or think we have that goes against every thing God {Read More}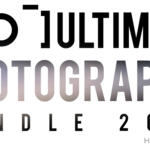 The Ultimate Photography Bundle Flash Sale for a Super Limited Time What do you get when you put together 32 world-class photography instructors + 41 of their most essential and invaluable teaching resources? The Ultimate Photography Bundle, back by popular demand for its second and best year ever! Here's the thing: Expert photography instruction isn't easy to come by, particularly when you're on a budget. It can already feel a bit daunting to get the camera, the lenses, the software {Read More}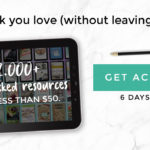 The Ultimate Work-at-Home Resource Bundle A little while ago I wrote about the how and why I started working from home.  So many of you messaged, commented and emailed me wanting more information.  When I heard this bundle was coming out I thought there was just no way I could not share it with all of you!!!  These resources have been an amazing help to me and my working from home journey. Whether you jump in the car with a {Read More}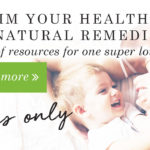 Reclaim Your Health With Natural Remedies You knew you wanted to take charge of your family's health when you first began learning about natural remedies. You probably even knew it wouldn't be easy. But you had no idea you'd be so overwhelmed and confused by how much there is to learn and all the conflicting opinions. I've had the same frustrations. When I first became interested in natural health, I spent so much time researching. I squeezed our tight budget {Read More}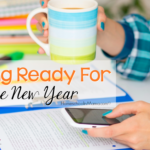 Getting Ready For The New Year It's that time of year again.  Time to start thinking of the up coming school year.  All the curriculum searching, planning and excitement starts right now! Just like anything in your life you should always begin with your why.  Why Do I Want To Homeschool?  Ask yourself this and I recommend writing it down.  Also, ask yourself this each and every year you begin homeschooling again.  Review these reasons.  Keep them in your heart. {Read More}