Hello All You Homeschoolin' Mamas and Welcome!
I am so thrilled you've stopped by! I'm very blessed to be a Stay-at-Home Homeschoolin' Mama! It's wonderful and challenging all at the same time! Join me in sharing the journey of Home Educating our kiddos! Take a look around, visit our Sponsors and Affiliates and of course join in the conversations! If you're enjoying yourself, why not subscribe to my
eMail
and make sure you don't miss a thing? Love Life, Love God, and Live For HIM ~ Meg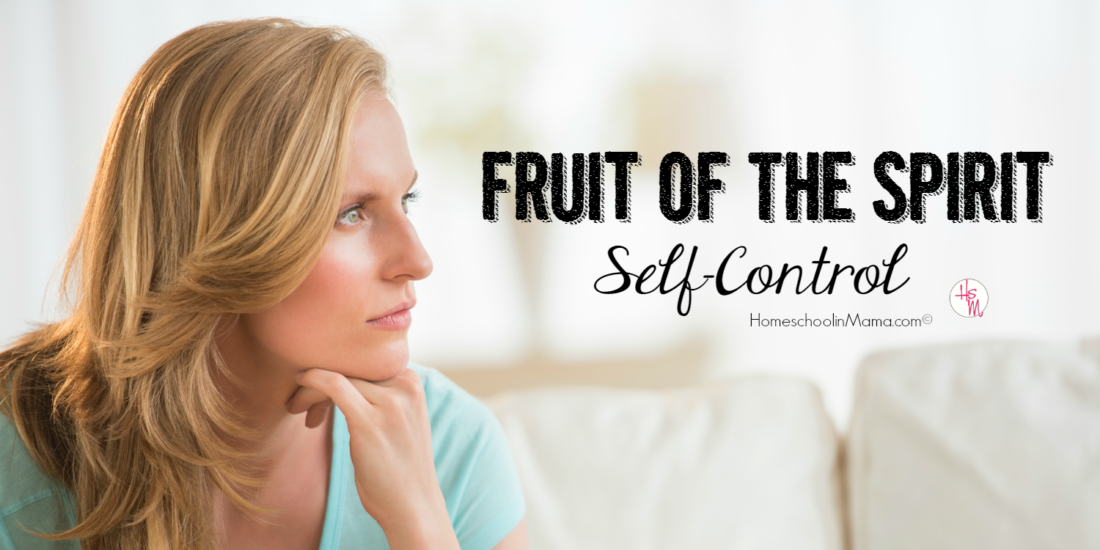 Fruit of the Spirit Study
Self-Control
Self-Control… Does anyone else look at that word and pause?  We all want to think we have self-control, but do we really?
Self-Control:  Restraint exercised over one's own impulses, emotions, or desires.
It's so easy to point out what others are not doing right, how THEY aren't exercising control.  But no one likes to think about their own failures, their own lack of restraint.
I want to take this time to retrain myself and regain my "control" so that I can not only teach this to my girls but show them.  Let them see that it's not easy for me but it is important.
Let's look at what the Bible has to say about self-control.  How do we know it's important to God?  Fist, there are 52 verses that talk about self-control!
In today's study we are going to take a deeper look at 5 of them.  Simply click on the image below and download your Fruit of the Spirit Study: Self-Control to join in.  I'd love to know your notes and take-away's from today's study – comment below or on the posts on Facebook and Instagram!
Click the image below for your Fruit of the Spirit Study: Self-Control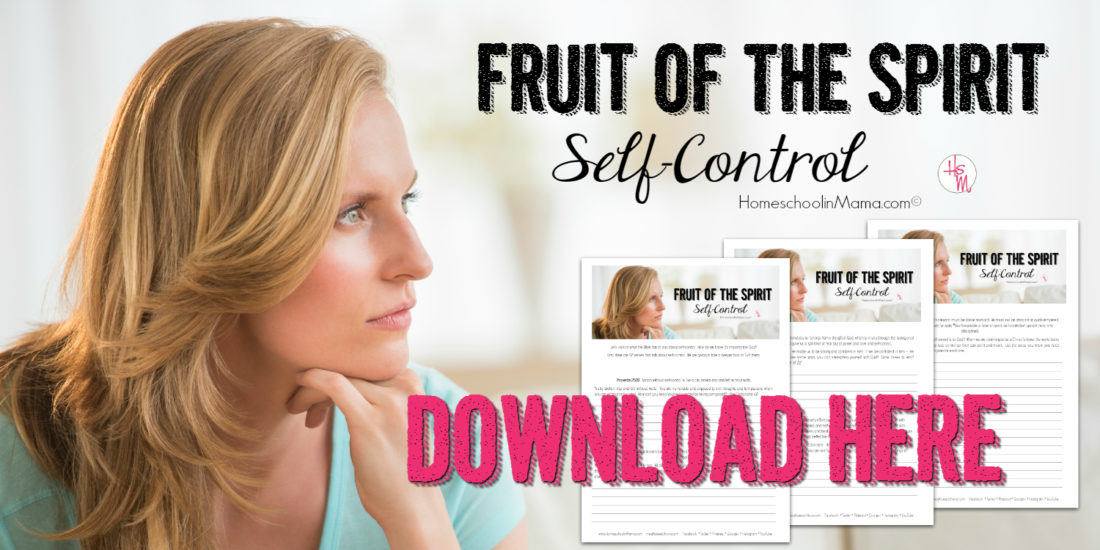 Love Life, Love God, Live For HIM…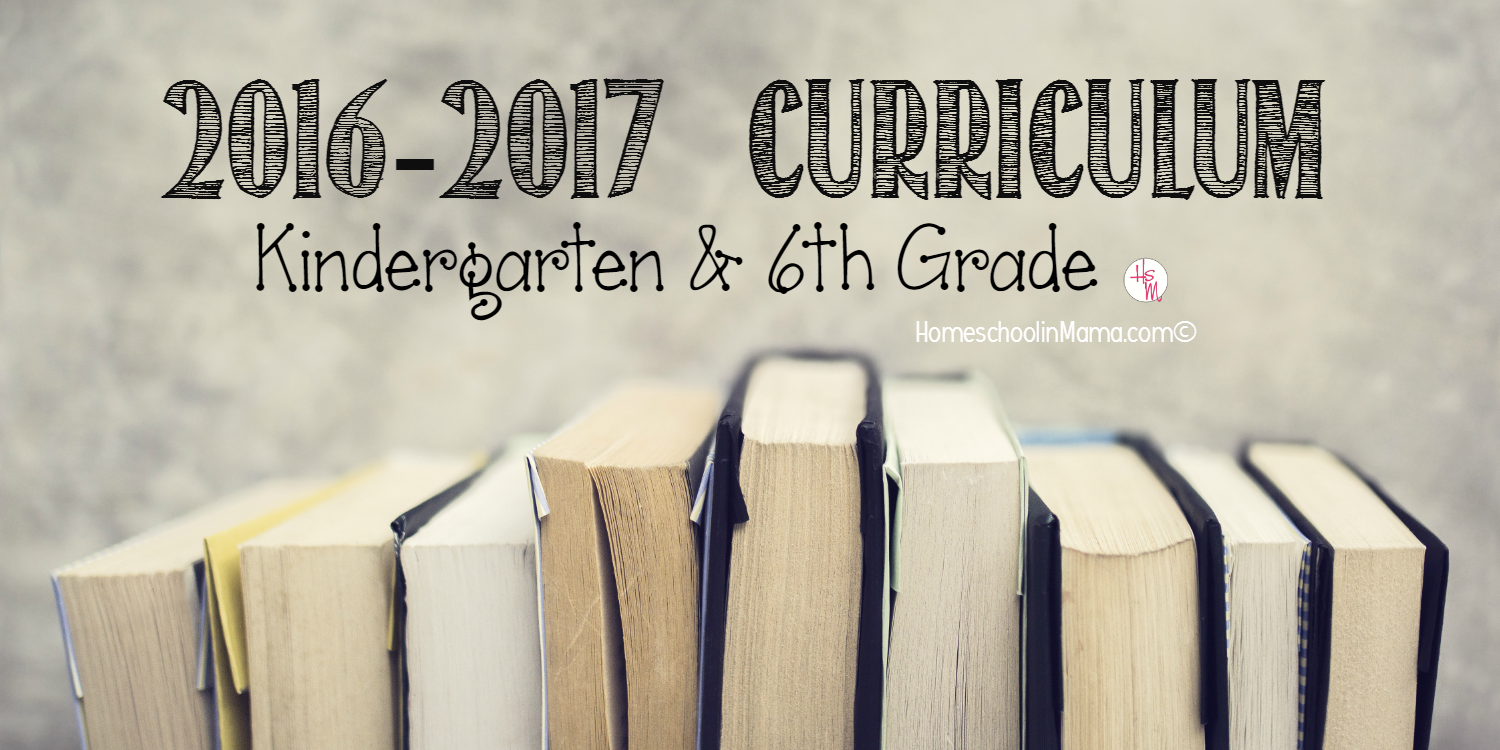 Our Curriculum 2016-2017 Kindergarten & 6th Grade Well, I am a little late in sharing about our curriculum this year.  The month of August brought some major major changes in my life and I have to admit I didn't really handle them very well in the beginning.  In fact I did horrible.  But I'm not talking about that yet – right now I'm back at it and sharing about our curriculum for the new homeschool year!  We are loving {Read More}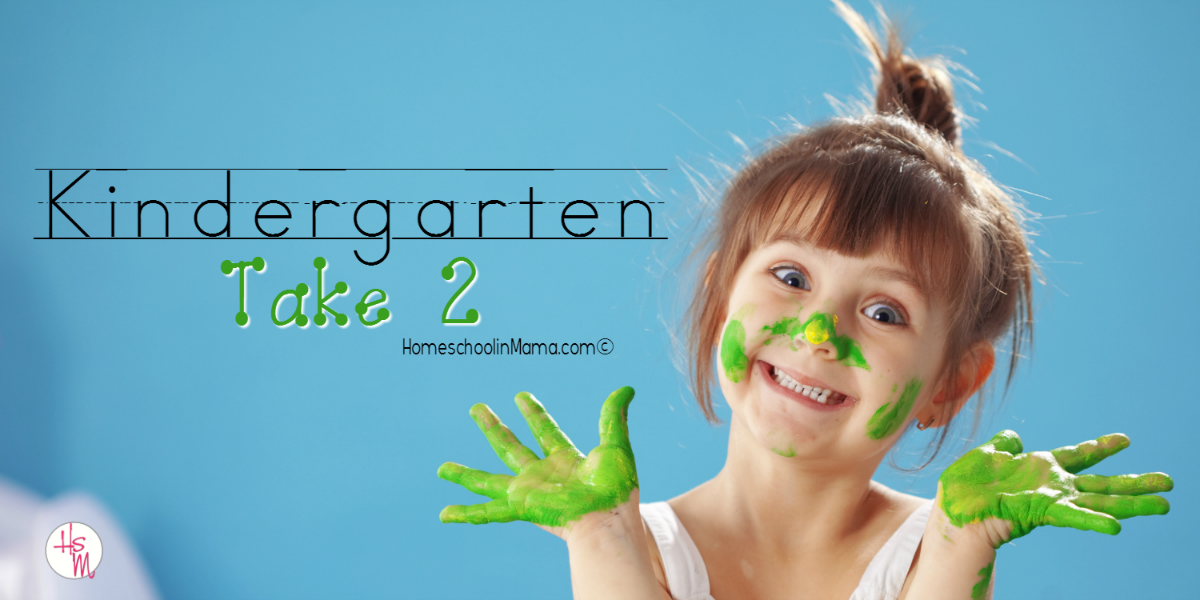 Kindergarten Take 2 Without a doubt this was the most difficult decision I have had to make about my child's education.  Not for my daughter.  But for me.  In my own head I was turning this whole thing into a "I'm a failure" moment.  Why was I doing this? My youngest is a "look squirrel" kinda kid.  She is loving, caring, hysterical and very smart little 5 year old.  But she is easily distracted.  She will not only cut you {Read More}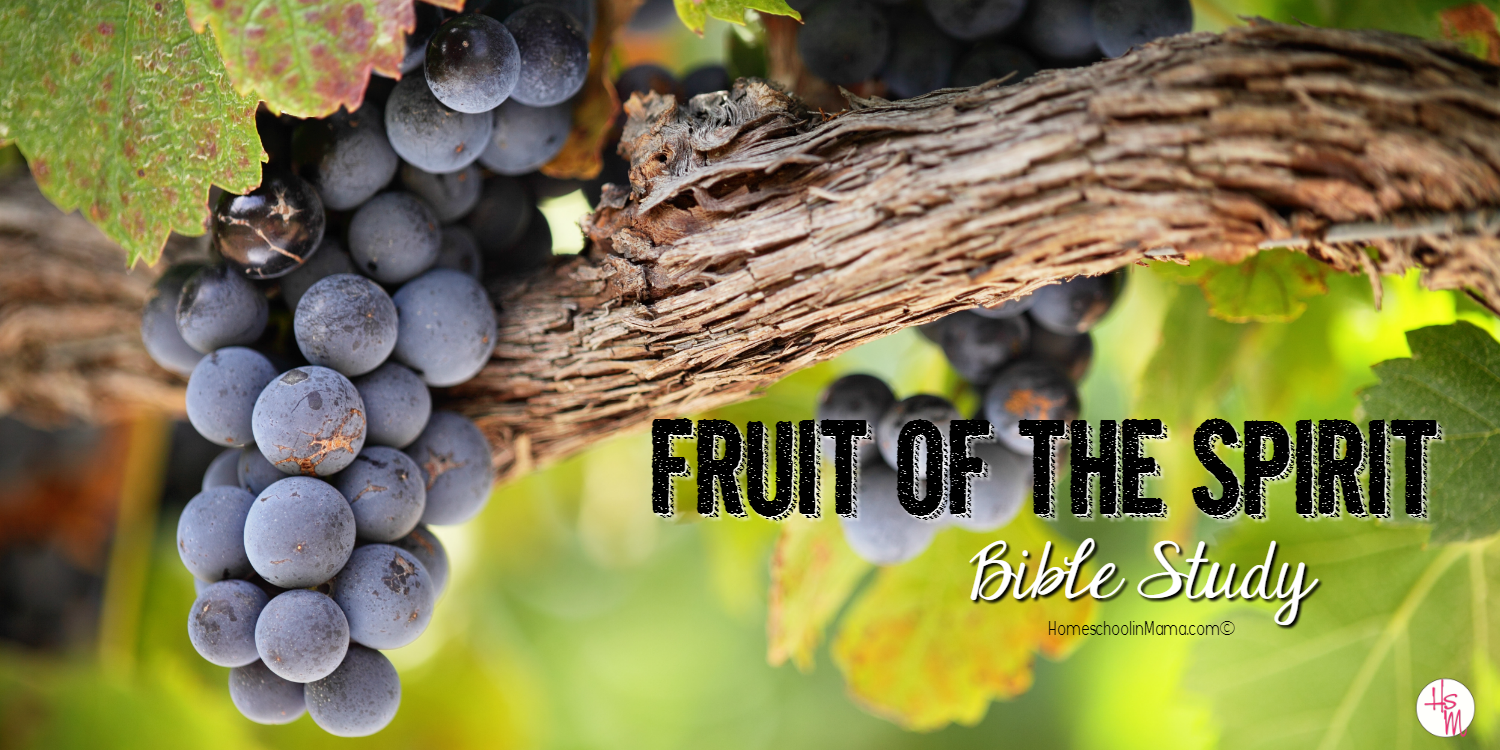 Fruit of the Spirit Bible Study If you follow me on Instagram or Facebook you know that I've been reading Rachael Carman's book – How Many Times Do I Have To Tell You?  It's been a wonderful (yet sometimes painful) eye-opener for me.  Her book is all about hearing what God is saying to you through what you are saying to your kids.  It's truly made me think about and ultimately change my focus. Recently my oldest had to learn {Read More}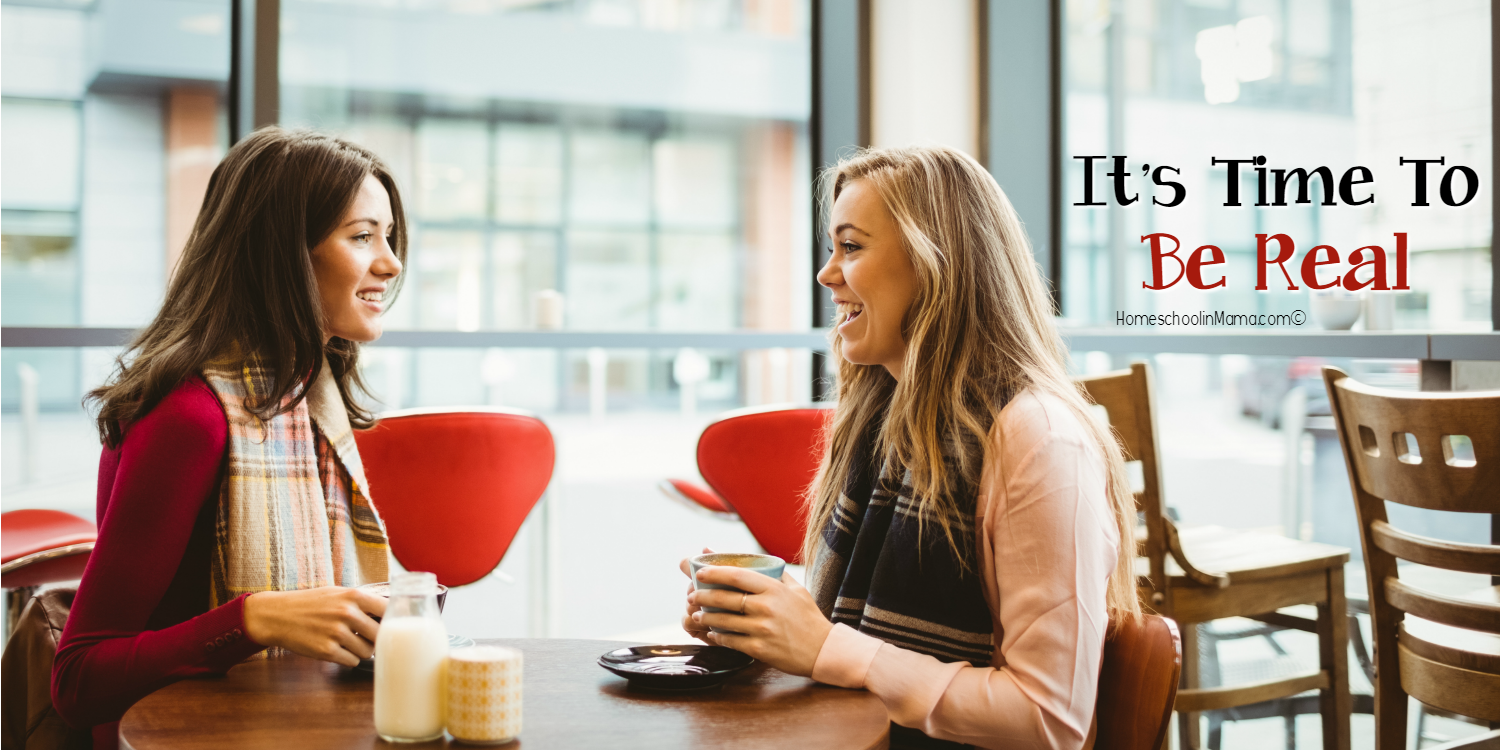 It's Time To Be Real! Some times I think we are our own worst enemy.  We tend to think our friends have it all figured out or their life is some how "better" than our own.  You know you've felt this way from time to time with at least one of your friends.  If not in "real life" at least through social media. You see their well behaved children and wonder what are they doing differently than you.  Their perfectly {Read More}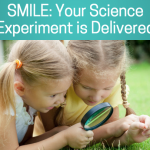 SMILE: Your Science Experiment is Delivered One of my girls favorite part of school is when it's experiment day!  They love to see what happens when you mix things together or add a pinch of salt and see how it changes.  It's my favorite day too.  I love watching their faces light up when they see something start to steam or change colors. Are you looking to add fun, scientific projects to your curriculum? Look no further than your favorite {Read More}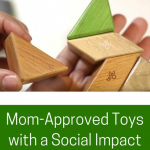 Mom-Approved Toys With a Social Impact Disclaimer: This post contains affiliate links. From LEGO© Blocks, Kinetic toys and even building my own doll house, I have always loved building things.  Sometimes I would even just fold and tape paper to create blocks.  OH!  Did you ever take old boxes and wallpaper them (so they were pretty and would last longer)?  Okay, maybe I'm the only one. One of the oldest and most reliable toys that children have played with for {Read More}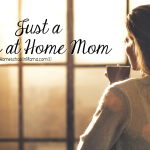 Just a Stay at Home Mom "I'm not raising my daughter to be lazy.  She is going to be motivated.  She is going to go to college.  She is NOT going to be just some stay at home mom who is totally dependent on her man.  She's going to be strong.  She's going to be like ME!" These were literally the words that a friend of mine (a woman I have been friends with for the past 3 years) said {Read More}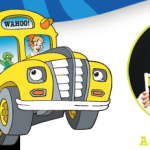 Magic School Bus Is Coming To YOUR Home! Disclaimer: This post contains affiliate links. SPECIAL OFFER: Through the end of the week you can receive 50% OFF a year's subscription through Educents… and FREE shipping in the Continental United States! Ships to Canada for $2/month. This deal is amazing… just $10 per month, DELIVERED! If you have children (ages 5-12) who enjoy the Magic School Bus books or videos–and if you like doing science experiments with them–then you'll LOVE The {Read More}