Hello All You Homeschoolin' Mamas and Welcome!
I am so thrilled you've stopped by! I'm very blessed to be a Stay-at-Home Homeschoolin' Mama! It's wonderful and challenging all at the same time! Join me in sharing the journey of Home Educating our kiddos! Take a look around, visit our Sponsors and Affiliates and of course join in the conversations! If you're enjoying yourself, why not subscribe to my
eMail
and make sure you don't miss a thing? Love Life, Love God, and Live For HIM ~ Meg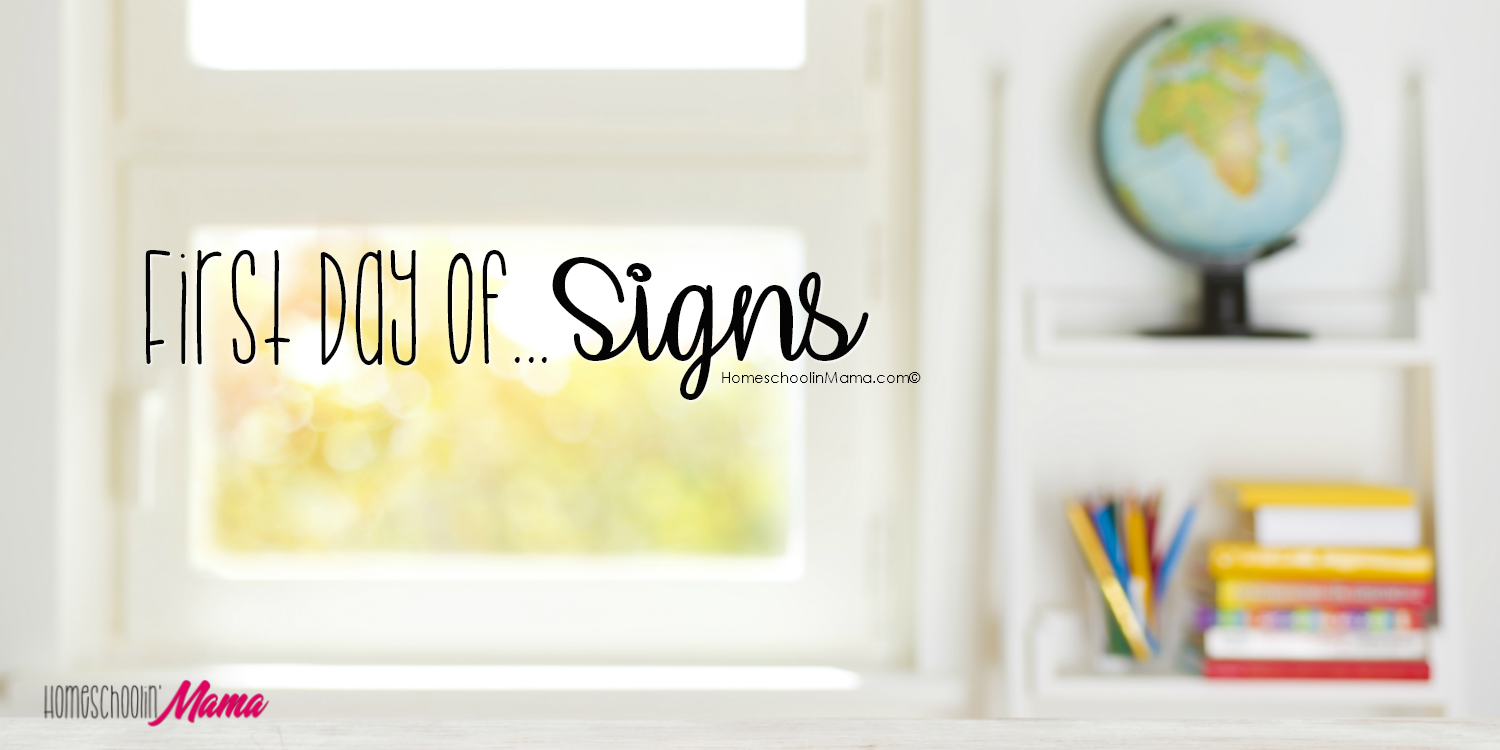 First Day Of… Signs
Can you believe it?  It's already time for a whole new school year!  Every year at this time I say "the Summer flew by just way too fast", but this Summer just may have set a record!
I absolutely LOVE this time of year!  New curriculum.  New plans.  Endless possibilities.  And of course the fun First Day Of School photos!
Well, I mixed it up a little again this year and created new signs for us.  There are 3 colors to choose from: pink, blue or black.  All you need to do is subscribe to www.homeschoolinmama.com (just click the image below), you will receive a confirmation email with the zip file, and then download and print the ones you need!
If you're already a subscriber you'll find the download at the very bottom of your email for this post (you may need to click "view full email" at the bottom to see it).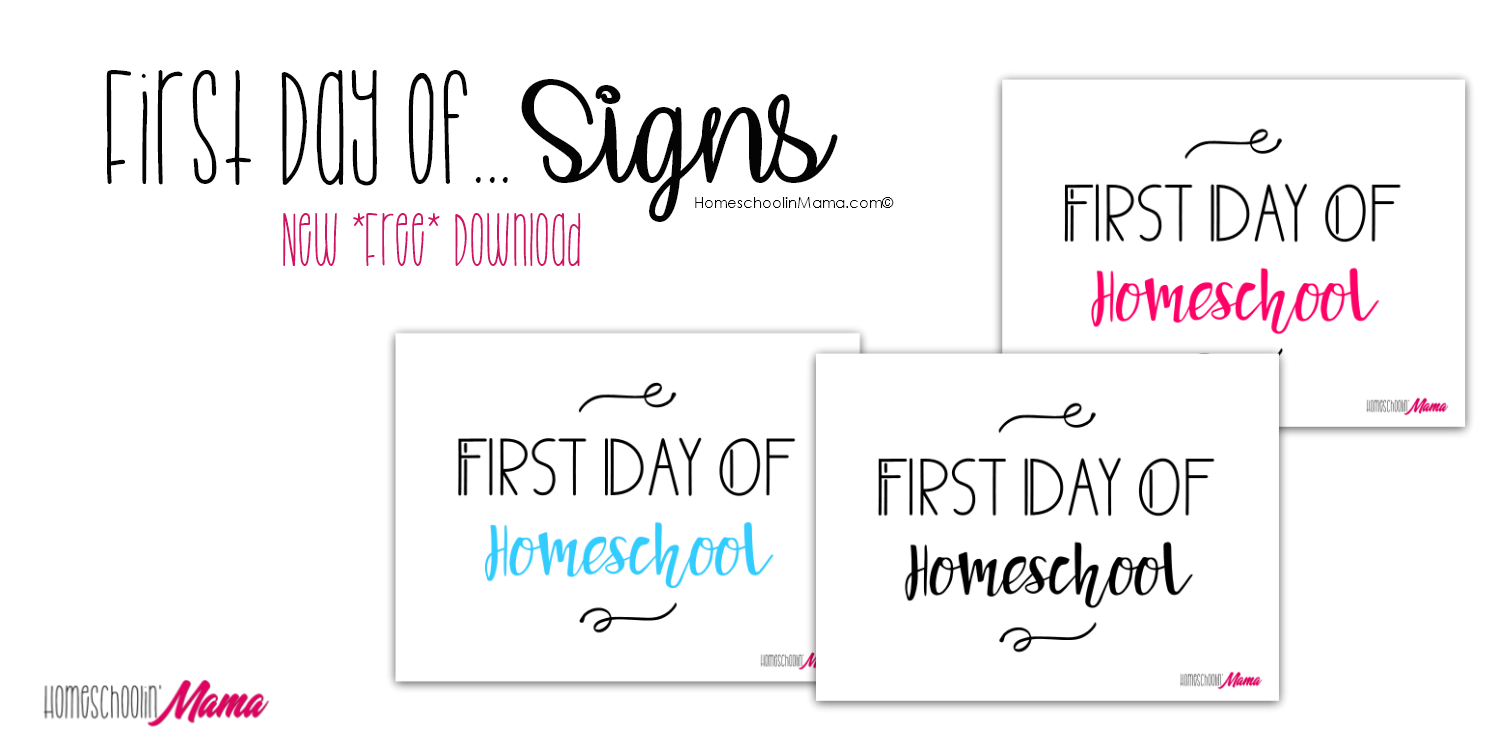 Share this with your friends!  It's free for everyone.  I only ask that you share this post and not the actual file for the planner.
Let me know how you use it and anything you'd like to see added.  Share your images with #HSMama and #HSFirstDay – I'd love to see how you use it!
Love Life, Love God, Live For HIM…

Taking Time For Rest As a mom, one of the hardest things to do is rest.  There is always someone who needs you.  Someone who needs your attention and needs it right now!  Taking time to just rest ourselves can feel next to impossible.  But it's something we absolutely NEED to do! I've struggled with this for years.  Taking that little bit of quiet time for myself seems impossible most days.  My days consist of teaching my girls, making dinner, {Read More}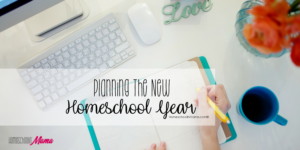 Planning The New Homeschool Year Don't you just love planning the new homeschool year?  It's one of my favorite times of year!  All of the new curriculum, school supplies, and possibilities of an amazing new year! Planners are just one of my favorites.  It falls under my school/office supplies obsession. But it's hard to find one that has every thing I want/need, right!?  So, this year I decided to create my own planner to fit it all in and I've {Read More}
Taking Care of Mama I've talked a lot lately about taking care of yourself and actually focusing on YOU!  Surprisingly, I've had some backlash about this.  Well, maybe it shouldn't be so surprising I guess. As Mom's we tend to take pride in how well we take care of our families.  I believe that as Homeschool Moms we may take a little more pride in the fact that we teach our children as well.  It almost becomes this "badge of {Read More}

Summer Lovin' A few weeks ago I wrote an article Summer Is Here – Now What?  I talked about actually focusing on me this summer.  Creating that "me time" I actually need.  As Mamas we tend to put all of our time and energy in our families, which is wonderful.  But it also means we aren't focusing on ourselves and tending to our own needs.  As a rule.  I have definitely fallen into this pattern and that's why I've dedicated this {Read More}

Summer Is Here – Now What? So technically we still have a bit of time until the official "Day of Summer" begins.  But we've just completed our 2017-2018 homeschool year (thankfully) and now I'm so ready for that Summer break from teaching.  Yes, I know "we're always teaching our children" but I'm talking the scheduled lesson plans filled days. So Now What? This Summer I'm going to do something totally different.  Completely radical.  I'm going to work on me!  That's {Read More}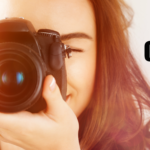 Let's Get Clickin' Ever wonder what the secret is to capturing clear, beautiful photos? It's not really a secret, even though it can feel that way when you scroll through Instagram and compare your lackluster shots to a friend's work of art. Even though you're really proud of the people in front of your lens, what shows up after you click the shutter isn't always what you had in mind, amiright? Here's the thing… anybody can learn to take photos they're proud {Read More}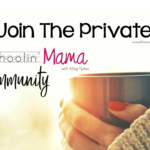 Join The Private Homeschoolin' Mama Community We all want community right?!  We all want that time to talk with other Moms that are going through the same thing we are.  Someone to bounce ideas off of or tell us they understand what we're going through (because they've been there too). As homeschool moms we have a unique situation that really only another homeschool mom is going to understand.  Your single friends or other mom friends don't spend all day with {Read More}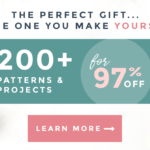 Handmade with Love – The Super Bundle Snow's about ready to fall in the Northern hemisphere, and what will you be doing when it does? Sitting by a crackling fire… Hot cup of tea nearby… Soft yarn and smooth needles in your lap… Sounds like you're ready for colder weather :). If you've been on the run all summer and fall, it's about time for your schedule to slow down just a bit… which means you'll be reaching for your {Read More}