The links in this post contains affiliate links and I will receive a small commission if you make a purchase after clicking on my link.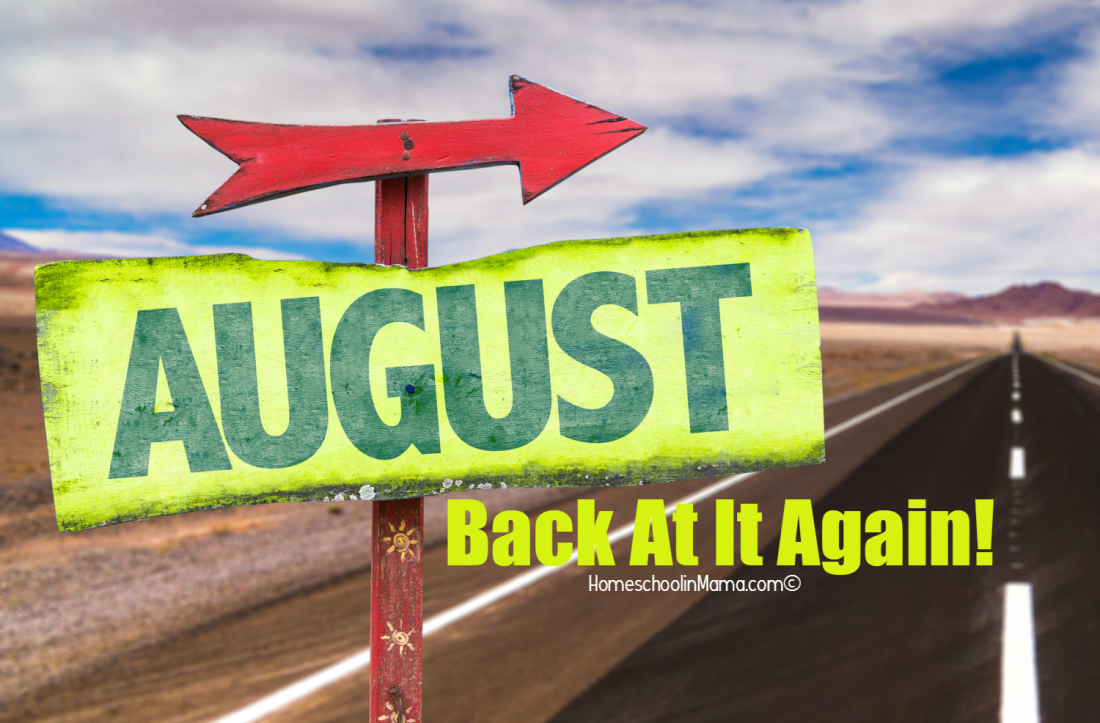 Back At It Again!
It's early Monday morning.  I just finished my workout and Bible Study.  The girls are still in bed.  The house is quiet and I am giddy.  I'm giddy with the excitement of a new school year starting today!  Today we begin 5th Grade and Kindergarten.  Today I have the privilege of watching my girls get all excited learning about China, Reading, new Math and Spanish.
In just a few minutes I will wake my not so littles up to get them ready for the day and our new tradition for the first day of homeschool will begin – french toast for breakfast!  Then our school day begins!
It's a full day of school then off to dance for the evening (the life of competitive dancers). To prepare for our school schedule again I am back to grocery shopping on Saturday mornings and laundry on the weekends.  Not to say I don't run laundry during the week ever, but the majority is definitely done on the weekends.
So much excitement!  It's time for me to stop sharing the excitement with you and wake my girly girls!  If you're starting school today have a fantastic day of learning!!
OH!  To help celebrate our first day of school I have a little something for you – FREE Download of "First Day of" Signs!  Just print out and snap a pic of your kiddos!  Tag me in your photos when you share them on social media – I'd love to seem them!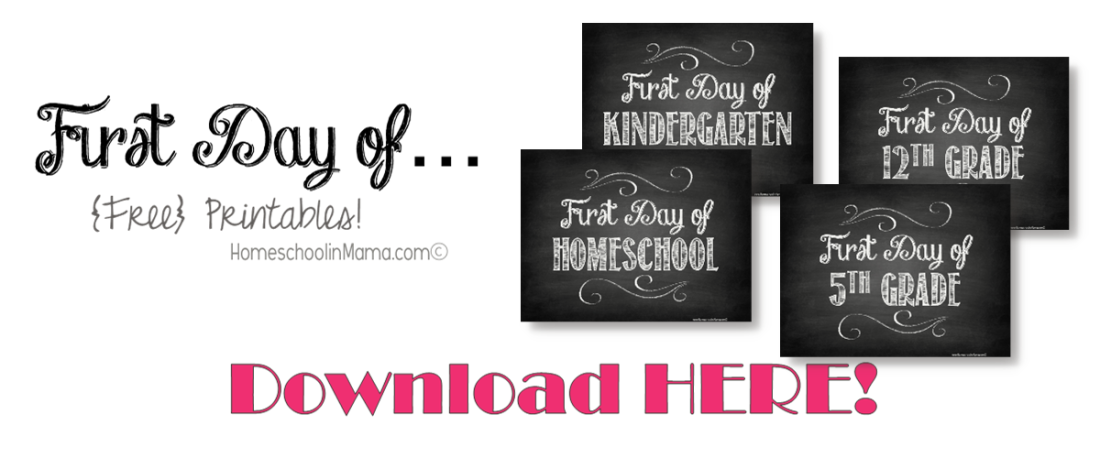 Love Life, Love God, Live For HIM…