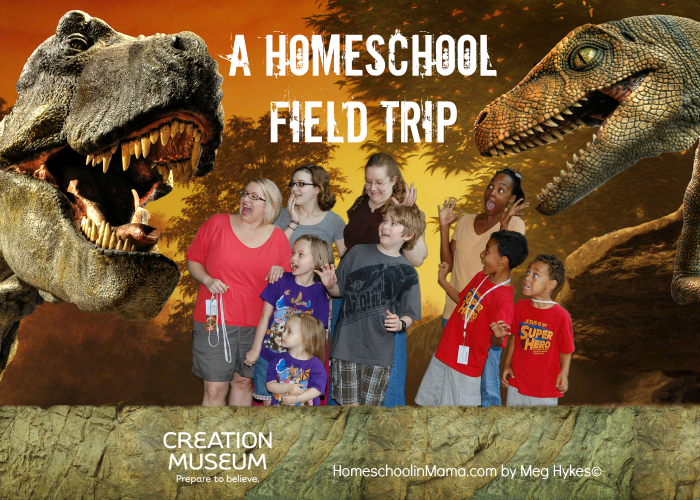 This is a sponsored post.  I received free admission for the sole purpose of giving my honest opinion.  For more info please see my Site Policy page.
As homeschoolers we are always looking for a great field trip for our kiddos, right?  We want something that will entertain and educate our kids at the same time.  Of you're a Christian Homeschooler (teaching Biblical Worldviews in your homeschool) then it's even more difficult to find some where that you're going to agree on their "educational views".  So any time I get the chance to visit the Creation Museum my kids and I jump at the chance!
My girls and I had a fabulous Field Trip Day at the Creation Museum with our friends from Gricefully Homeschooling and LaToya Edwards this past Monday.  We had an absolutely BLAST!  First of all – if you don't follow these ladies on their blogs you should be – they are absolutely wonderful!  But to hang out with each of them and their kiddos for a day at the Creation Museum was just the best!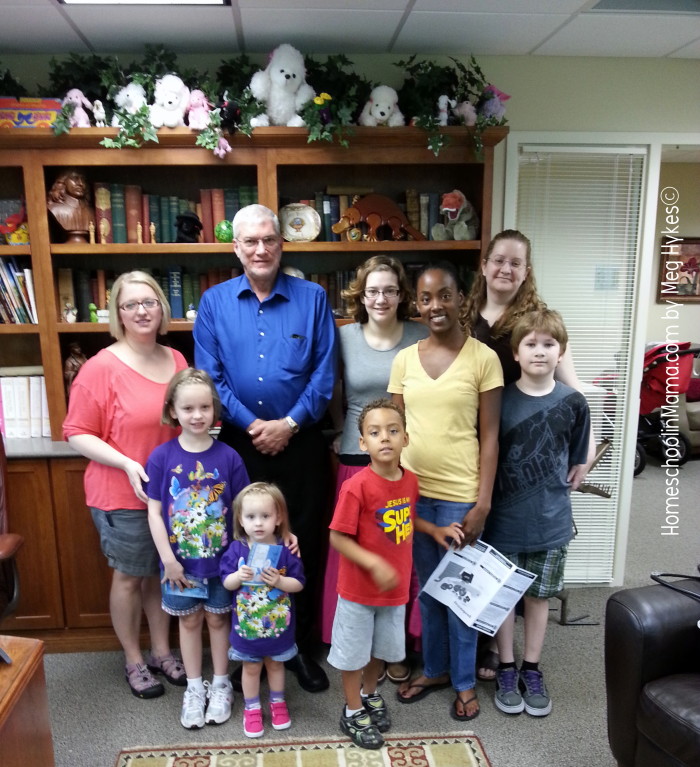 We were absolutely honored to meet with Ken Ham (the founder of Answers in Genesis and Creation Museum) in his office!  He is just an amazing man who is so strong and courageous in his faith.  I am so thankful for his endurance in Jesus' name (and I keep him in my prayers because he is most definitely under attack).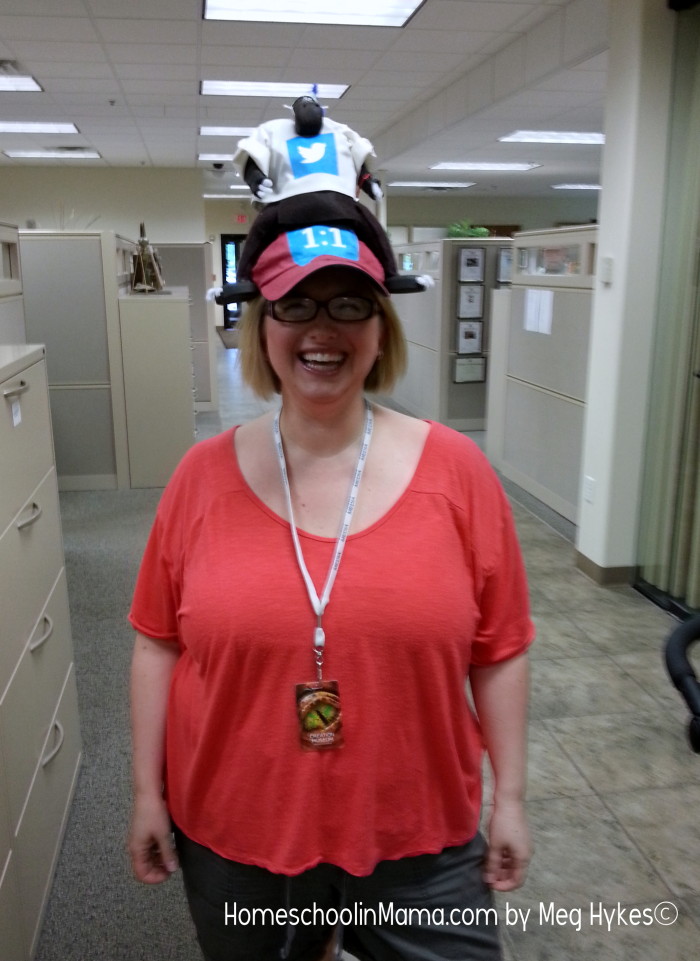 Anyone recognize the hat?  Hahahaha!  If you follow Answers in Genesis or AiG Homeschool Facebook and Twitter for any length of time you do – it's the official AiG Twitter Party Hat!  (My oldest – Roo – refused to try it on and was more than a bit embarrassed that I did).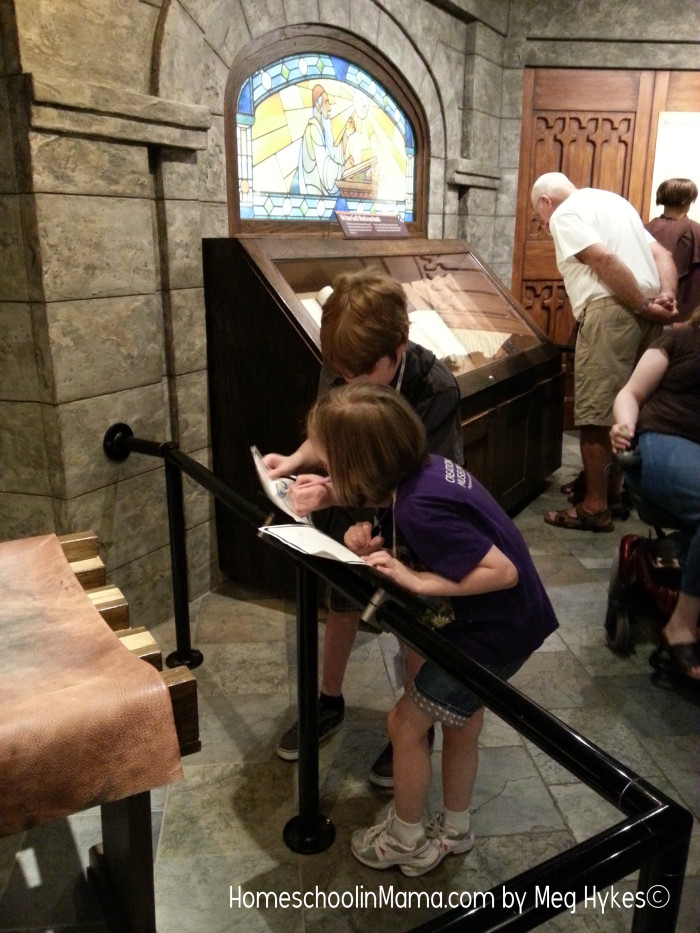 The kids spent their time on a hunt for clues around the Creation Museum.  Even teaming up to make sure each of them didn't miss a single clue!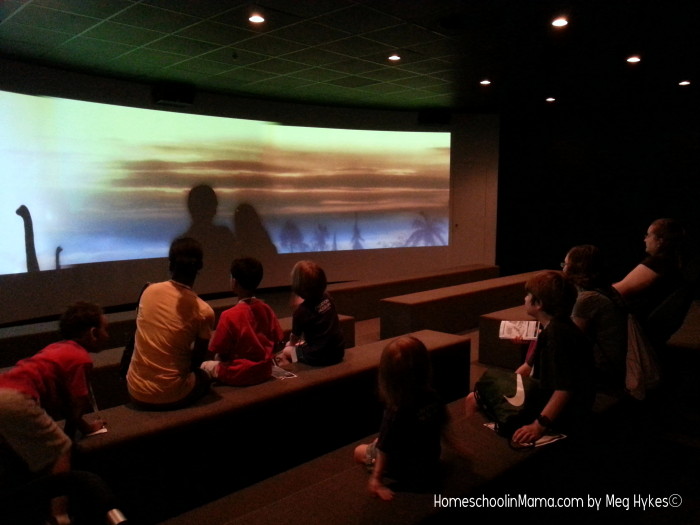 They also have several short movies for you to watch through out the Creation Museum.  You can just take a little mini break, watch a 5-10 minute movie on the Biblical time period you are in, and then continue on to the rest of the museum!  These are very educational and you really don't want to skip over them.  But don't miss the Planetarium – absolutely amazing!  My girls were literally saying "WOOOW!" through the entire show!  (Sorry no photos aloud).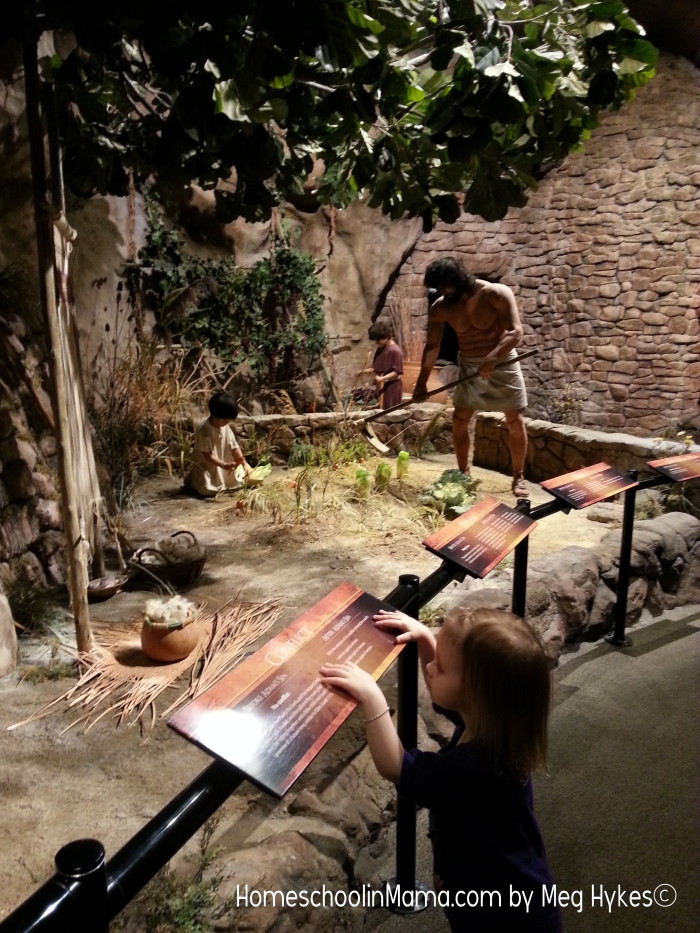 Through out the enter Creation Museum you will find all the Biblical notes and verses to arm you with the Truth!  Even Boo is getting in on the reading here.  Ha – She really thought she was a "big girl" while we were reading our way through.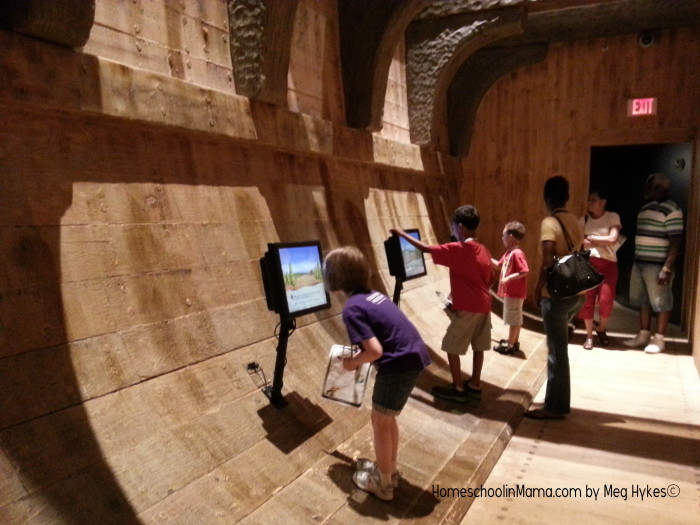 While you're in Noah's Ark don't miss the interactive Trivia Game!  13 questions to test your knowledge of Noah and the Ark he built as God commanded.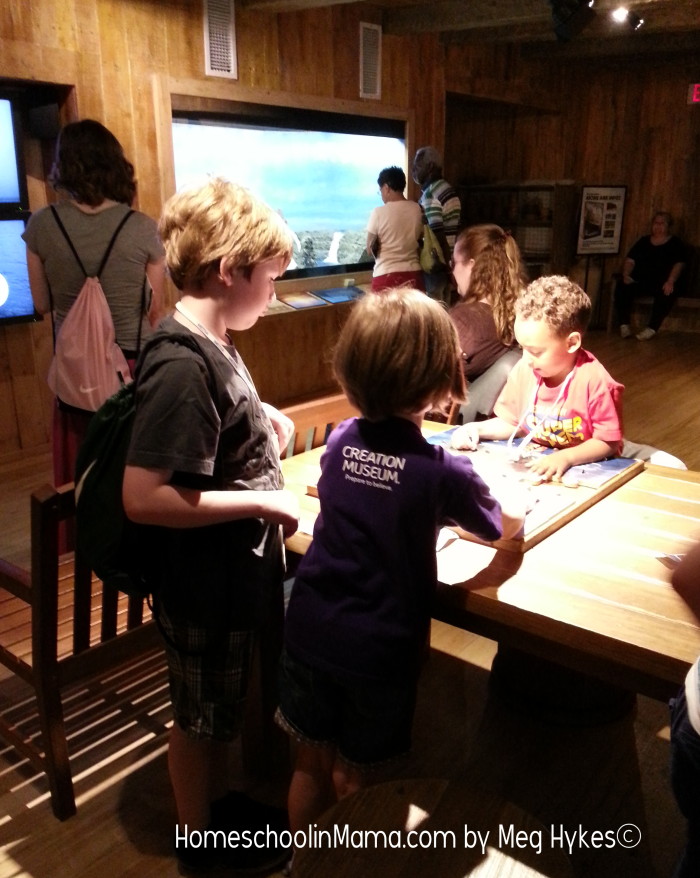 Are even puzzles set up for the kids to play.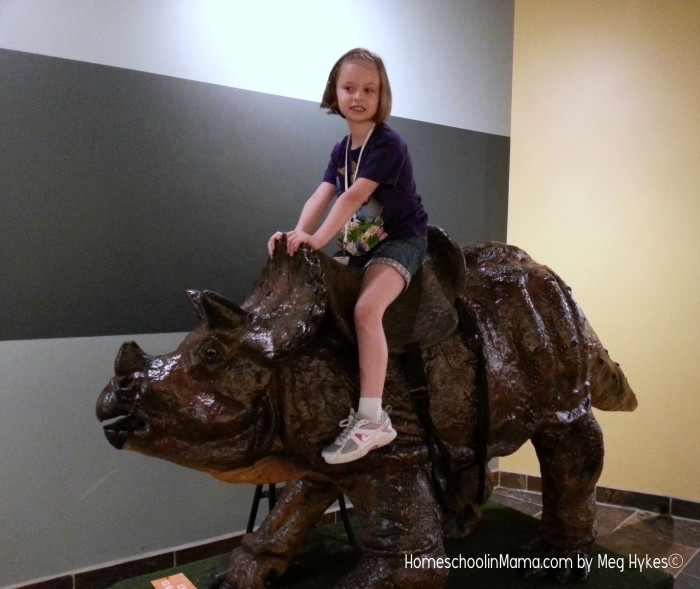 But of course you can not leave the Creation Museum with out riding a dinosaur!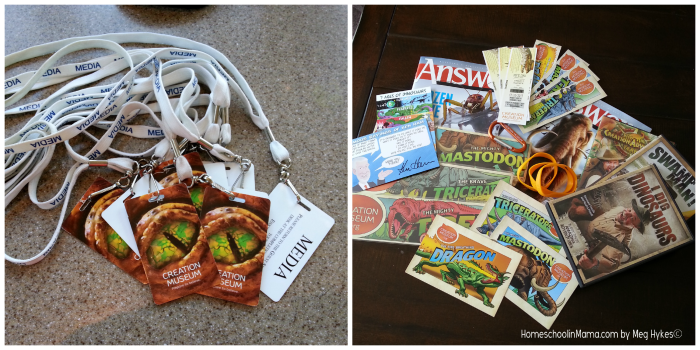 Ending our trip was definitely a sad one.  We had an amazing time in the Creation Museum and their gardens (I'll share more about the gardens later).  We all learned that field trips can be full of  Biblical Truth and entertaining at the same time.  Oh, and before you leave you are going to want to subscribe to the Answers Magazine!  First of all it's a wonderful magazine that will keep you current with all the Truth findings.  BUT it also includes a great childrens magazine inside (something my little chix absolutely love).  BONUS:  By subscribing to the Answers Magazine while you're there you will receive a free DVD for each year you subscribe!  Score!
We thoroughly enjoyed our field trip to the Creation Museum and I know you will too!  You can keep up with the Creation Museum at:  Website – Facebook – Twitter
You may also want to follow:  Answers in Genesis Homeschool at:  Website – Facebook – Twitter
Love Life, Love God, Live For HIM…