This is a sponsored post as part of the Shaklee Corporation blogger program.
My diet/nutrition this week was…
Well, we were out of town yet again for the Teach Them Diligently Convention (I'll be chatting about that next week) but I quickly learned this meant eating out.  Well, maybe it wouldn't have if all of the neatly packed Shaklee 180™ products I had packed weren't sitting on my HOME kitchen counter for the weekend.  That's right – in the rush to make it out the door at 6:00am and drive to Nashville – I left it all behind!  Aaaahhhh!  But I truly welcomed getting right back at it Monday morning.  Can you believe I actually missed drinking my morning smoothee?  I did!
I burned calories by…
Attending the Teach Them Diligently Convention!  Hahaha!  It's true though.  I learned you really do walk a lot when you're at a convention but when it's held at the Gaylord Opryland – well just finding your room can start adding up your steps quickly.  This is a screen shot of my Saturday from the *new* Fitbit Dashboard.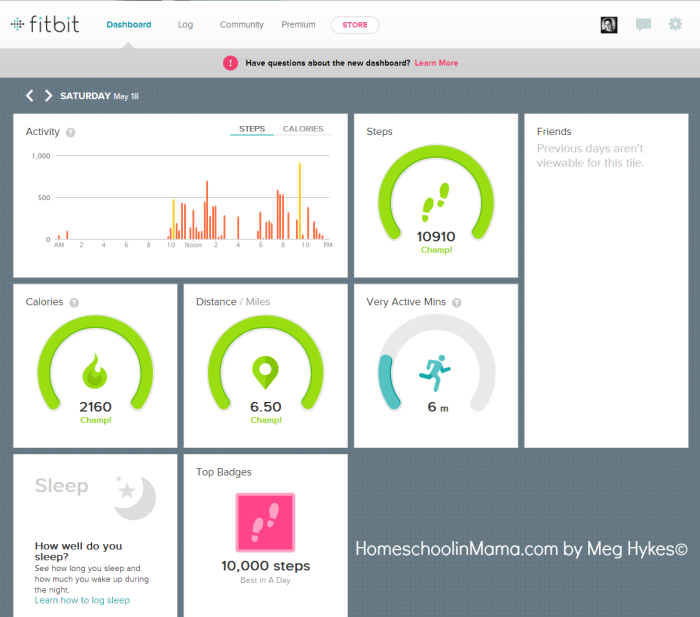 My weigh-in/measurements this week are…
I will admit I was really hoping to have even better numbers this week.  I feel like I did much better and my numbers would be way higher than this.  BUT I also think that my disappointment is because I have watched entirely too much Biggest Loser on TV and think that if I have a great week I should drop 10 lbs.  So I really am trying to allow myself to enjoy such a great weight loss this time!
My greatest accomplishment was…
Being excited and I mean truly excited, about getting back to my Shaklee 180™ routine.  Coming home I just kept thinking about how I couldn't wait to make my smoothee in the morning!
The hardest thing for me to tackle was…
Finding low-calorie meals at the Opryland with in my budget!  It is such an enormous complex that I will admit that it may be in there some where.  But when it takes you over an hour to find your hotel room (when first checking in) you tend to NOT venture too far off your patch.
My favorite healthy recipe…
Mmmmm… It's like drinking a Blueberry Pie Ala Mode!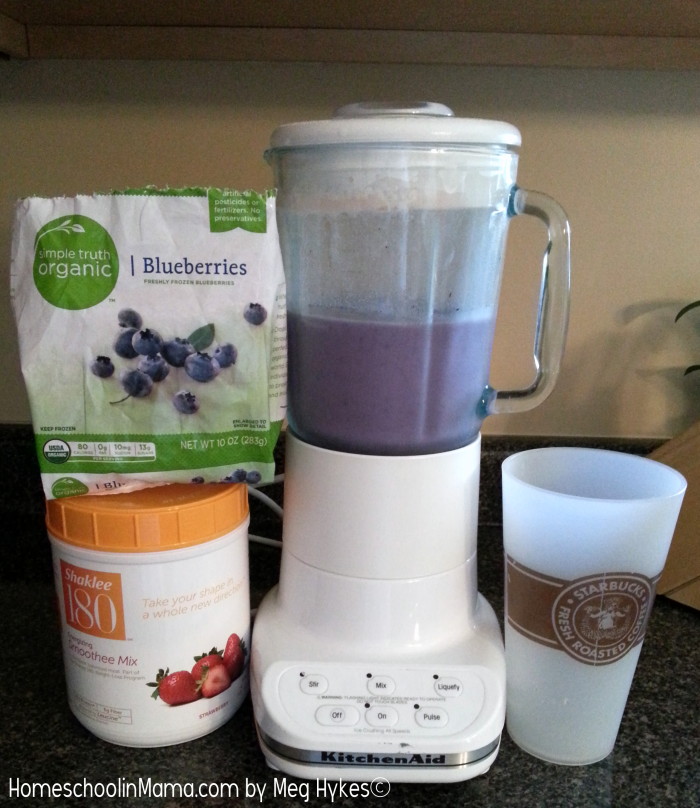 People following the weight-loss portion of the Shaklee 180™ Program can expect to lose 1-2 pounds per week.
This is a sponsored post as part of the Shaklee Corporation blogger program. I have received free products, online support and incentives for participating in the Shaklee Corporation blogger program. My opinions are my own. I am also a Shaklee Independent Distributor.
Love Life, Love God, Live For HIM…